Anyone looking to publish a children's book will quickly discover that the children's publishing scene is as bright and busy as the kids' corner of the library — and as difficult to navigate. While many first-time kidlit authors seek out a children's book agent to usher them towards major publishers (which, as a rule, only deal with agented authors), that isn't the only route to publication.
To help you find a home for your bold, original work, we've separated the wheat from the chaff to find 35 of the best children's book publishers who are gladly accepting unsolicited submissions.
Children's fiction publishers
The first children's publishers on our list are all exclusively looking for fiction titles. Together they cover every genre, from baby board books and picture books, through to middle grade and young adult fiction.
1. ABDO Publishing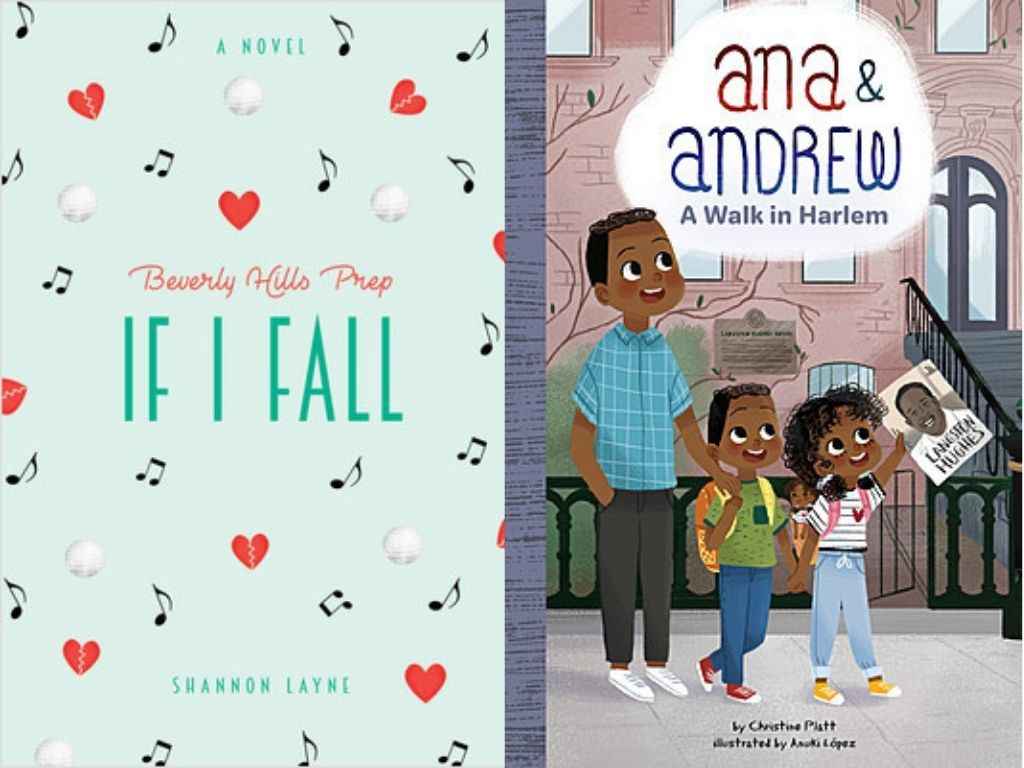 📚 Known for: Celebrated children's books for the school library market.
📝 Submissions: Summary and sample chapter to be submitted by email. Guidelines here.
🎨 Illustrator submissions: Samples of artwork to be submitted by email.
In 1985, this family-run children's publisher with roots in Minnesota, started publishing a few high-interest nonfiction books. Ever since then, ABDO has been a leader in PreK-12 educational publishing for the schools and libraries market, and now has several distinguished divisions publishing a wide range of books for kids and teens.
In order to evolve and grow its list of fiction, ABDO is calling on authors to submit only fictional series of four titles or more. To get a sense of what they're looking for, check out the catalogs of their relevant imprints: EPIC press for young adult titles, and Magic Wagon or Spotlight for illustrated children's fiction such as Ana and Andrew by Christine Platt or Bear by Karma Wilson.
2. Allen & Unwin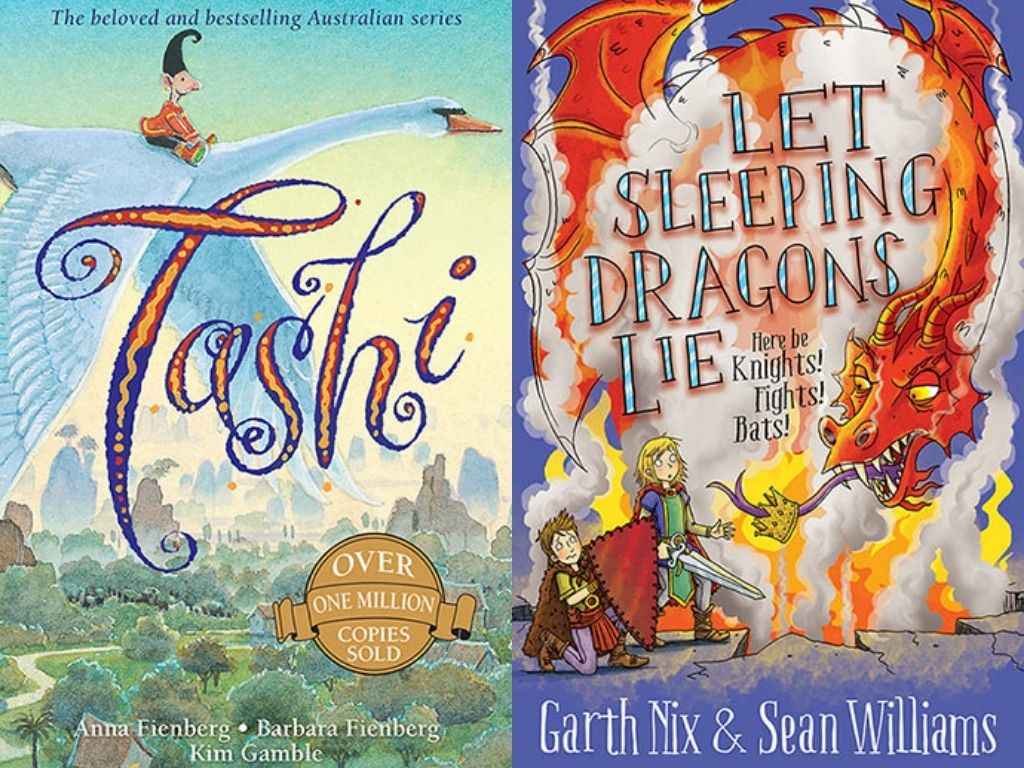 📚 Known for: Fun children's fiction that's easy to sell and to love.
📝 Submissions: Send an email with your first chapter and synopsis attached. Go here for more information.
🎨 Illustrator submissions: Not accepted.
This Aussie publisher is home to a successful imprint called Albert Street Books, which exclusively caters to young readers. Though they collaborate with many established authors and illustrators, A&U know just how hard it is for new writers to get their work in front publishers. This is why, each week, they open their doors at a virtual "Friday Pitch" event — an accessibility initiative we think more publishing houses should adopt!
Though they're not currently looking for picture books, they are interested in early readers, chapter books, and middle-grade fiction that's charming, friendly and easy to love. So if you're an Aussie author (or you have a connection to the land down under) and you're sitting on a fresh, original story, bursting with fun, authentic characters, check out their guidelines.
3. Arbordale Publishing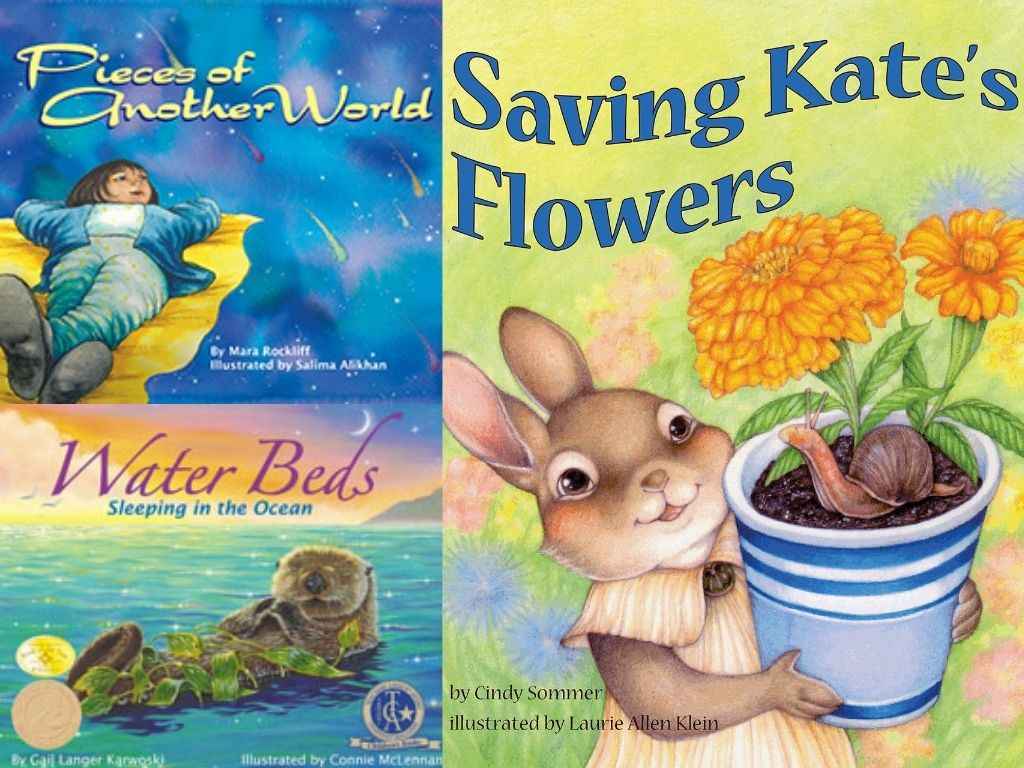 📚 Known for: Fun, fictional picture books with a STEM inflection.
📝 Submissions: Only accepts submissions from authors in the US & Canada. View guidelines here.
🎨 Illustrator submissions: Send a link to your website, and one or two bright, realistic illustrations.
Arbordale Publishing is a children's publisher that knows what they want: fun, read-aloud picture books that weave lessons about math or science into a fictional story. Their raison d'être is getting elementary aged kids excited about physical science, engineering, earth science, and math — if you're thinking books for a zoo, aquarium, or museum gift shop, then you're on the money.
Arbordale has a few additional requirements as well, which you'll need to keep in mind when submitting. They don't accept manuscripts that rely on rhyme or rhythm or exceed 1,000 words, and stories should be national or regional in scope. And finally, there's extra brownie points on offer if your picture book has that "cuddle factor"!
4. August House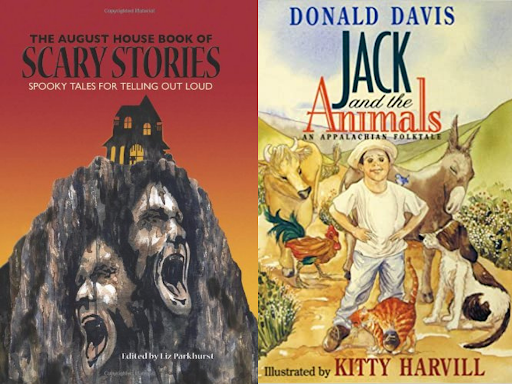 📚Known for: Folk tales, and folk-inspired stories.
📝Submissions: Postal submissions only. Click here for more information.
Illustrators: Accepts submissions of portfolios.
It comes as no surprise that some of the best stories ever told are the ones passed down from generation to generation. August House recognizes this, championing folk tales and folk-inspired stories from around the world. For submissions, this publishing house is particularly keen to learn about the context of your tale — was it passed down in an oral tradition? If so, who told it? To retrospectively interrogate our rich storytelling history has one key advantage according to August House — the stories they feature have "already been vetted in live performances by some of the most demanding audiences in the world: young children".
5. Cardinal Rules Press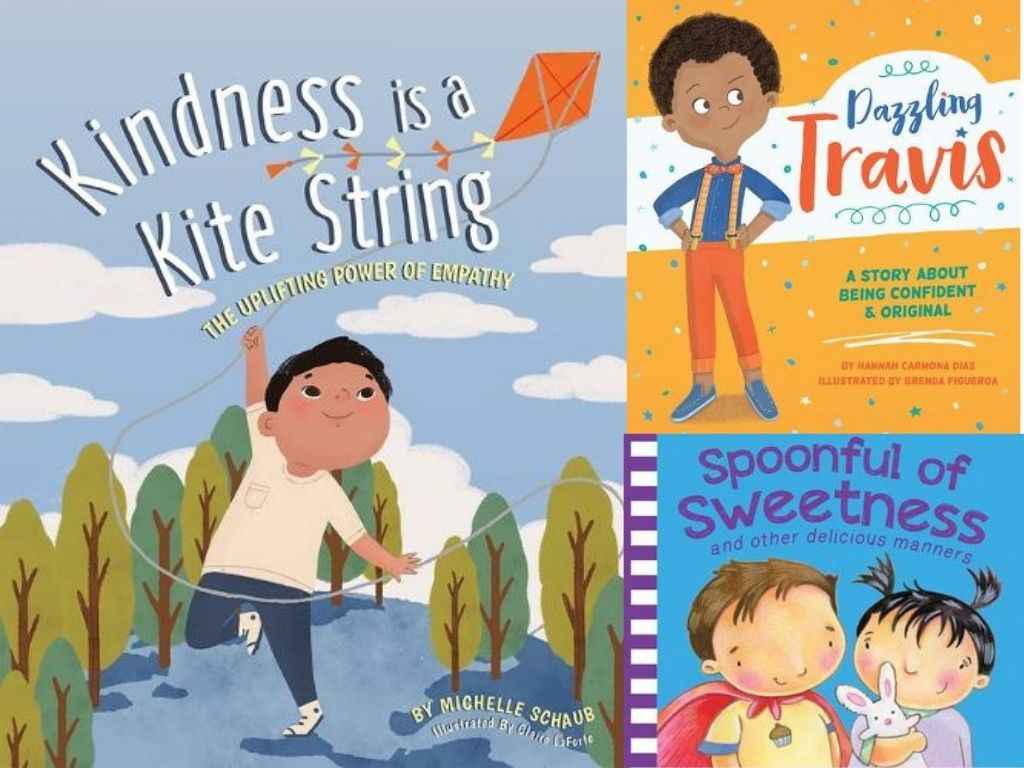 📚Known for: Realistic fiction tackling real world social issues.
📝Submissions: This press operates a 3 month submissions window every year — typically November through to February. You can check out their guidelines here.
🎨 Illustrator submissions: Not accepted.
Cardinal Rules Press is a Michigan-based publishing house. They are looking for work that reflects the diversity of modern life, particularly through stories that empower and inspire the young generation. Cardinal Rules specializes in picture books for readers in the 4-11 age range and titles to aid parents and educators in their teaching. The select number of titles published by this children's publisher each year are known for their inspiring messages and powerful themes — intended to get kids thinking about important issues.
6. Eerdman's Books for Young Readers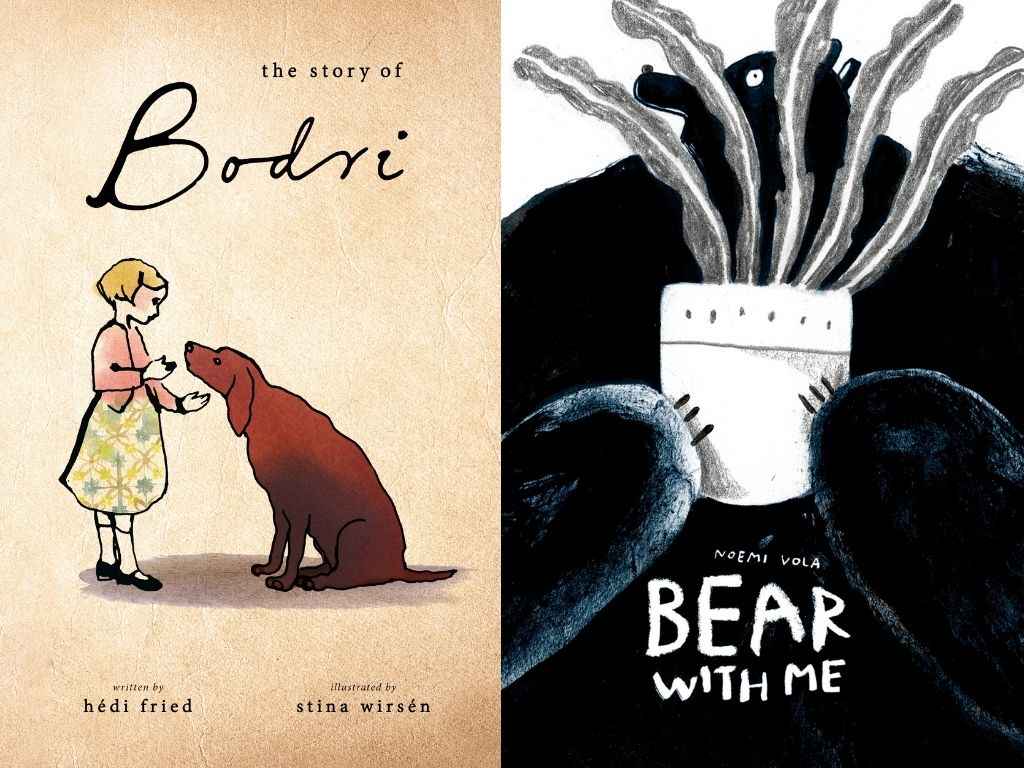 📚Known for: Stories with a religious, mystical, or spiritual bent.
📝Submissions: Accepts unsolicited hardcopy submissions. Full guidelines here.
🎨 Illustrator submissions: Same rules apply.
If you're looking for an air of exclusivity, Eerdman's is the way to go — they only publish 12 to 18 books a year, so you can be sure they carefully attend to all of their projects. This Michigan-based children's publishing imprint is part of the larger (and well respected) W.M.B Eerdman's Publishing Company and run by Anita Eerdman, the founder's daughter-in-law.
Though this company had its origins in theological textbooks, its backlist now encompasses a greater breadth of genres — so check them out if you have a story suitable for infants, children, or young adults with a religious, mystical, or spiritual bent. Ultimately, they're looking for manuscripts that are "honest, wise and hopeful." And with writers in their backlist as prominent as C.S.Lewis, Rowan Williams, and Mark Noll, you can be sure that your work would be in safe hands!
7. Flashlight Press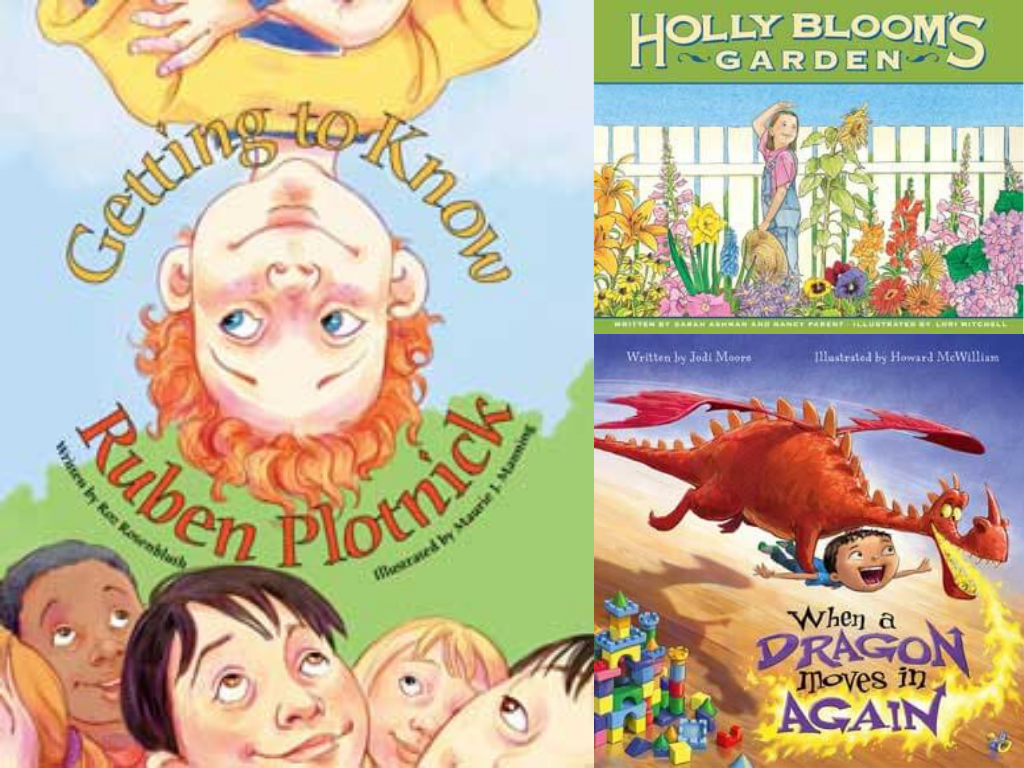 📚Known for: Fun, accessible storytelling and 'universal' themes.
📝Submissions: Email your query with your full manuscript attached. Full guidelines can be found here.
🎨 Illustrator submissions: Email low-res examples and website URL.
Brooklyn-based children's publisher Flashlight Press is looking for titles that "illuminate the touching and humorous moments of family situations and social interactions through captivating writing and outstanding illustrations." This press clearly cares about their clientele — with a brilliant blog and a whole host of features in magazines and newspapers — so you'll be sure to have your own success story working with this publishing house.
8. Hogs Back Books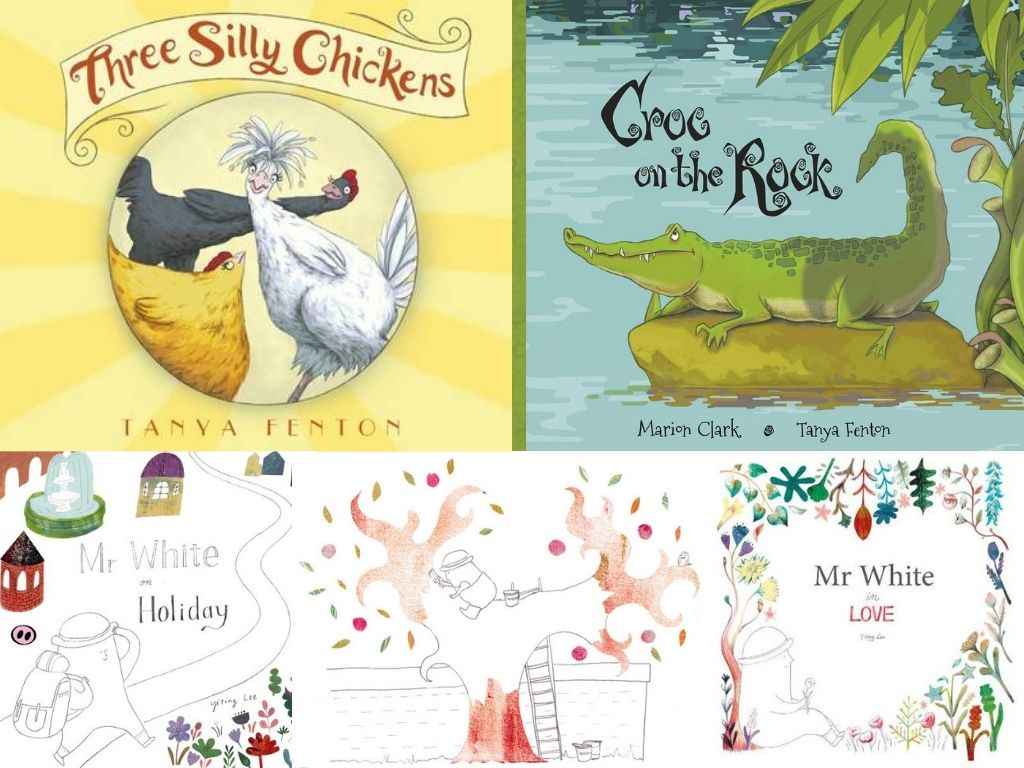 📚 Known for: Fresh, original picture books with beautiful artwork.
📝 Submissions: Send your manuscript and covering letter by mail or email. Guidelines here.
🎨 Illustrator submissions: On the lookout for illustrators. See their guidelines.
Hogs Back Books is a small children's publisher that only publishes a handful of books per year. But the books in that handful are humorous, imaginative, and beautifully illustrated stories children will treasure. Look through their catalog and you'll find lots of picture books and early readers for children under the age of ten, including the lovable Mr White and the Granimal series, in which the animals of Pug's Hole take the helm. If you're writing for a slightly older audience, there's no need to scroll on — Hogs Back Books also review submissions for teens. In 2020 they launched their first young adult series featuring eccentric high-school detective Inky Stevens.
9. Immedium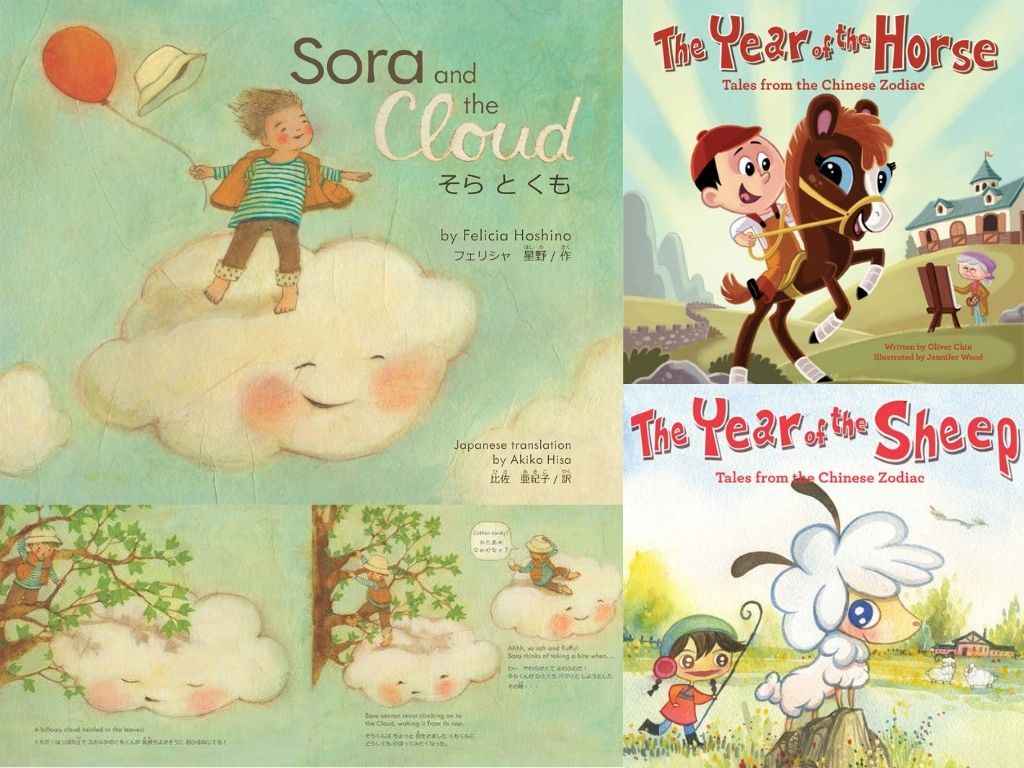 📚Known for: Arts & culture titles and Asian-American fiction.
📝Submissions: Samples of your work should be sent along with a résumé and cover letter. More information can be found here.
🎨 Illustrator submissions: Send a cover design, main character sketch, interior page design and website URL.
If you're a budding writer who's not quite sure how to spin your brilliant ideas into literary gold, fear not: Immedium's unique, collaboration-oriented ethos might just be the perfect fit. This San Francisco-based publishing house is primarily looking to cultivate a children's list brimming with "fresh voices and appealing storytelling"; they're also home to the books of the popular children's TV series The Octonauts. That being said, stories that reflect the increasingly diverse world we live in, or feature Asian-American protagonists, culture, and myths are most likely to get ahead at this publishing house.
10. Kane Miller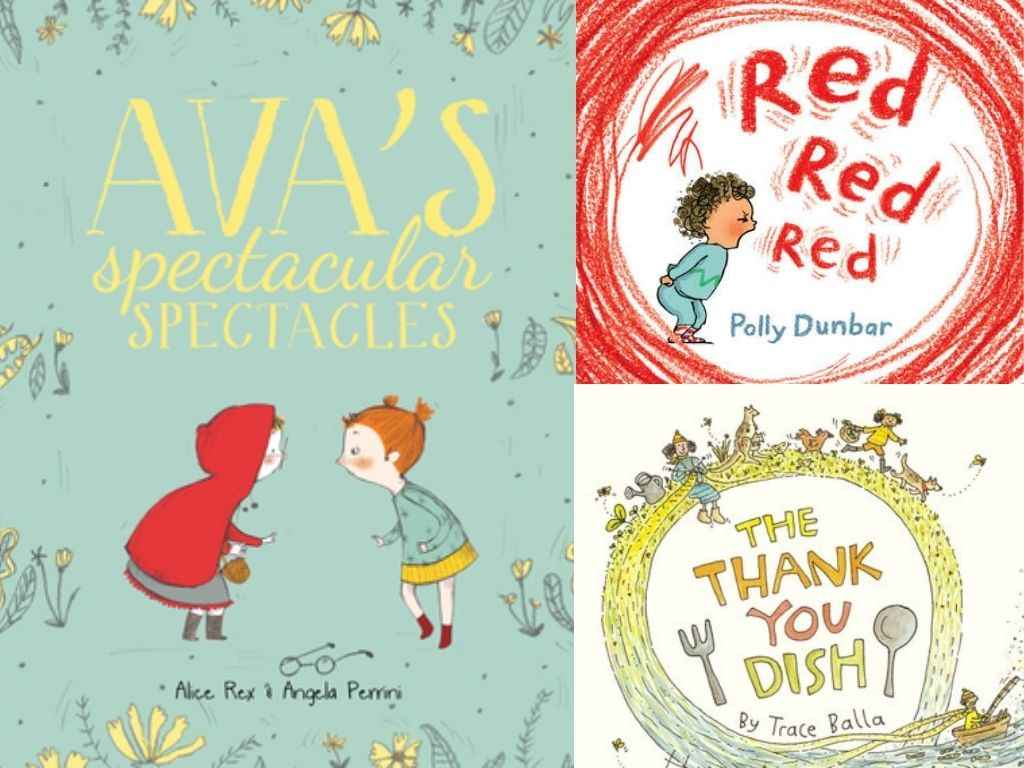 📚 Known for: Stories with a focus on community, for babies to young adults.
📝 Submissions: Send your complete manuscript, with a cover letter and bio, in the body of an email. Find the guidelines here.
🎨 Illustrator submissions: Send a link to your online portfolio featuring picture book-appropriate illustrations.
Kane Miller is a children's book publisher looking to foster a sense of community — which is why they're always on the lookout for submissions with an international focus. They seek to publish stories uniting children from around the world, by celebrating their diverse cultural differences and exploring their many similarities. That said, if you've written an engaging story with an American theme, and engaging, American characters, don't hold back. This EDC imprint accepts simultaneous submissions, so what have you got to lose?
11. Levine Querido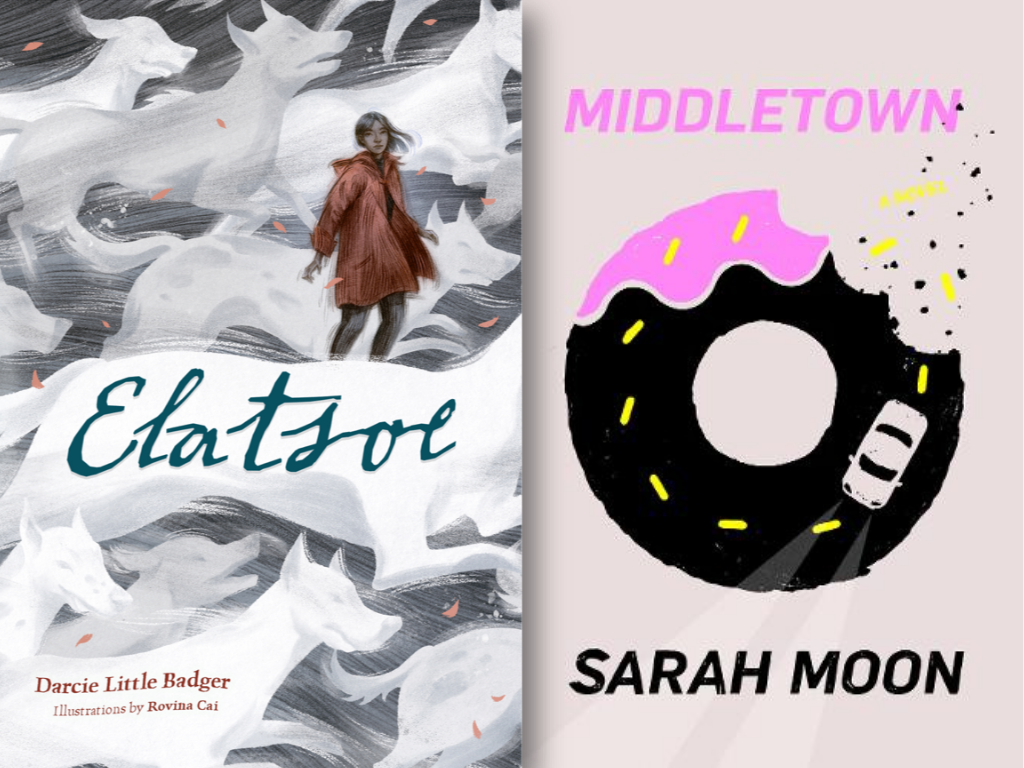 📚Known for: Championing the work of marginalized communities.
📝Submissions: Recently started accepting unsolicited submissions — hooray! Send a manuscript and query letter — more details can be found here.
🎨 Illustrator submissions: Send three sample illustrations and/or a link to an online portfolio.
Levine Querido is one of the children's book industry's big-hitters and publishes under two lists. The Em Querido list partners with a Dutch firm to find the best international writers, while The Arthur A. Levine list develops platforms for authors from previously unrepresented groups. What unites these lists is that they both strive to inspire a love of reading.
Beyond this, their mission is to champion the work of "people of color, members of the LGBTQ community, Latinx creators, indigenous artists and writers, creators with disabilities, members of minority religions, and more." So, if you fit into one or more of these categories, and feel you have an authentic story from a considered perspective, hit them up!
12. Lion Hudson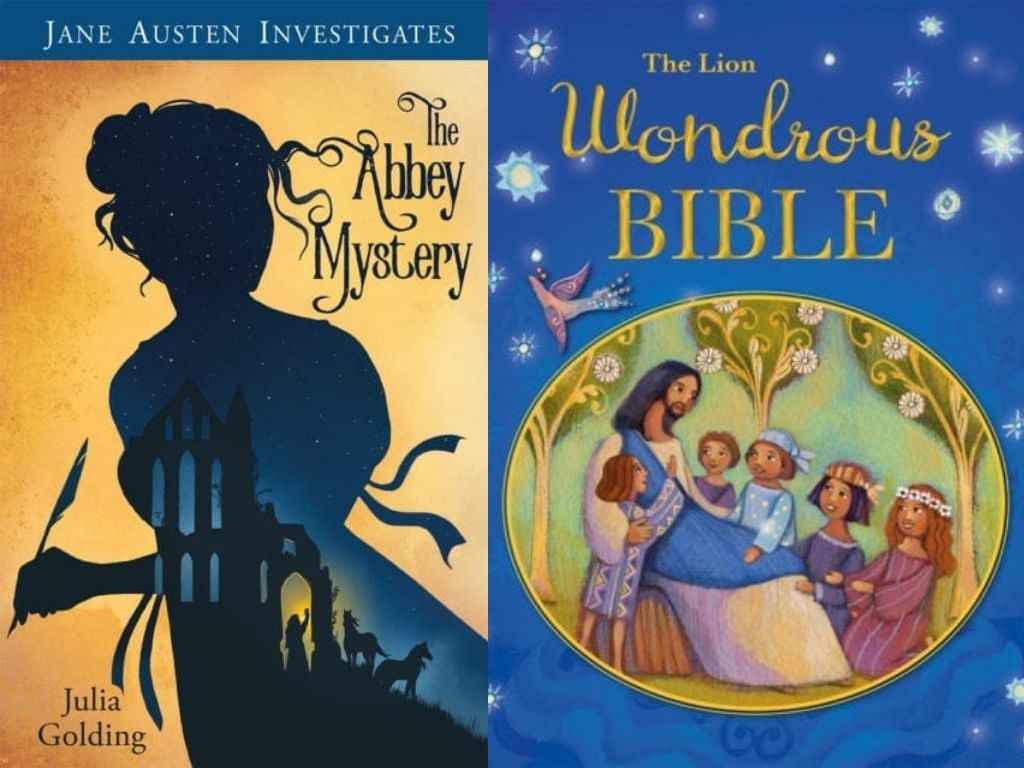 📚 Known for: Illustrated bible story retellings and picture books for Christian occasions.
📝 Submissions: Complete their online form and submit your manuscript or sample chapter.
🎨 Illustrator submissions: Fill in the online form and upload your portfolio.
Lion Hudson is an international publisher looking for "literature that challenges, encourages, and leads people to God." Their particularly successful children's book imprint specialises in illustrated bible story retellings and biblical fiction, as well as picture books for Christian occasions. On top of this, Lion publishes accessible fiction for children of all ages, including young adult fiction, as long as it has a broadly Christian worldview. Among their titles is Julia Golding's Jane Austen Investigates series and Luke Aylen's allegorical fantasy series, An Adventure in Presadia.
A word of warning — Lion rarely commissions a book from their unsolicited submissions inbox, so if you are sitting on a children's book with a Christian worldview. There are plenty there that specialize in children's fiction and accept unsolicited manuscripts. 
Children's nonfiction publishers
If you're looking to land a book deal for your brilliant work of nonfiction, don't despair. These next four publishers are particularly keen to get their hands on your manuscript.
13. Chicago Review Press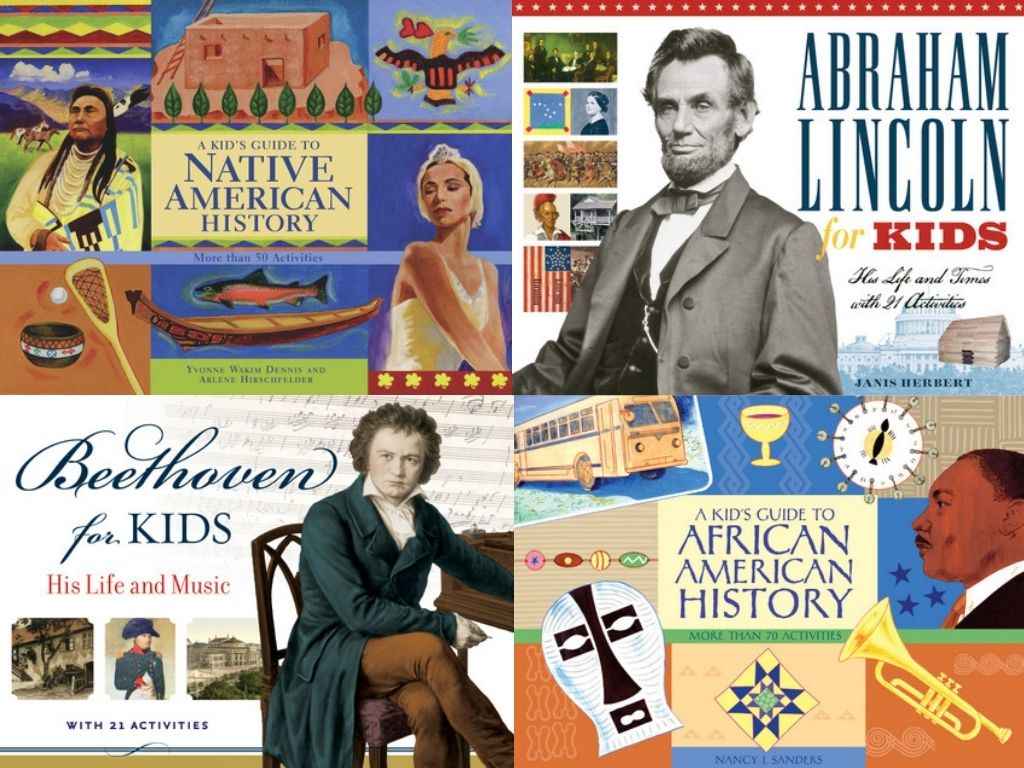 📚 Known for: Smart, quirky nonfiction for children.
📝 Submissions: Before sending a proposal, email a brief query to one of their editors. Guidelines here.
🎨 Illustrator submissions: Not accepted.
Chicago Review Press is a rapidly growing publisher of smart nonfiction, including children's and young adult nonfiction that, in some way, goes against the grain. We'll say now that they don't publish picture books of any kind — but their award-winning series For Kids is a perfect example of the kind of original titles they're seeking. The seriesintroduces children to people, events, and ideas that changed the world but have often been avoided or oversimplified for younger readers — such as Einstein and Relativity, Monet and the Impressionists, and the American civil war. CRP also strives to "contribute to a culture of inclusivity and representation," a value that is reflected in their multicultural series A Kid's Guide.
If you're looking for a collaborative and long-standing author-publisher relationship, Chicago Review Press could be the children's book publisher for you.
When querying publishers, personalization is crucial. A standout query letter will have a personal touch that indicates the author has done their research.
14. Quarto Kids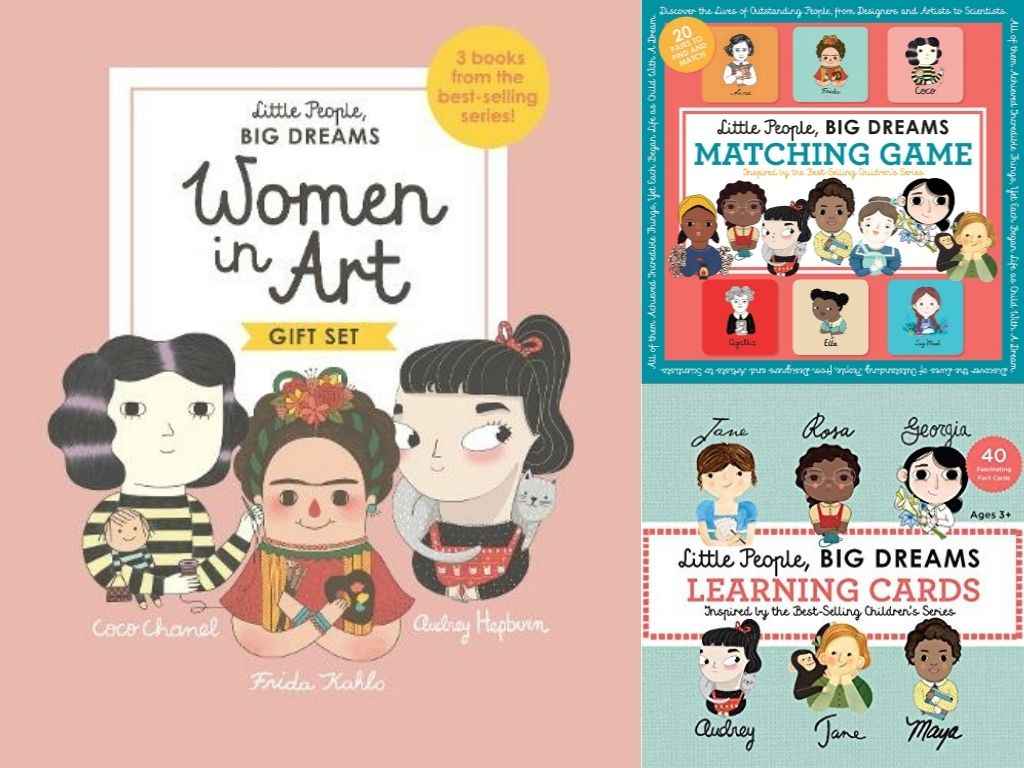 📚 Known for: Didactic, kid-friendly books with an interactive element.
📝 Submissions: Email your proposal, along with visual materials, market information, and a bio. Guidelines right here.
🎨 Illustrator submissions: Artwork submitted along with manuscript.
Quarto Kids is a market leader in nonfiction 'Books Plus' titles — clever books packing a lot more than just text. For example, little People, BIG DREAMS is a critically-acclaimed series that introduces children to inspiring historical figures. As well as some really stylish and quirky illustrations, these books include paper dolls, learning cards, and games that make learning more accessible.
Quarto's list covers a whole host of kid-friendly topics, from the animal kingdom to outer space — so if you've got an idea or concept that might lend itself to interactive bonus material, check them out. Despite being a massive multi-national company, they do accept unsolicited email submissions. Just make sure you've thought about working with a children's book illustrator, as you'll need to send some accompanying visual materials.  
15. Tilbury House Publishers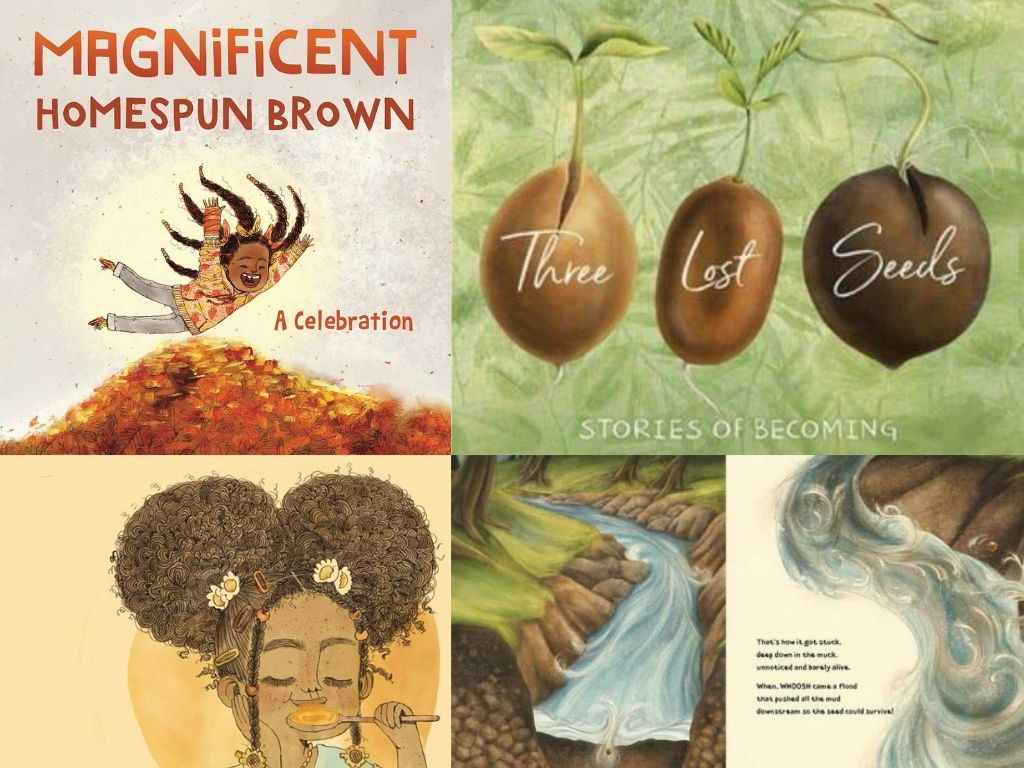 📚 Known for: Nonfiction picture books perfect for the classroom.
📝 Submissions: Send your manuscript by mail or submit it online. Check out guidelines here.
🎨 Illustrator submissions: Submit a link to your portfolio, right here.
Tilbury House is an independent publisher that's passionate about its children's book division. Their primary focus is on educational, nonfiction picture books that explore "cultural diversity, social justice, mindfulness, science, nature, and the environment." So if your book is fit for the school or home classroom, and will appeal to children aged 5-10, then fill in Tilbury's handy online submission form. This children's book publisher reads all the manuscripts they receive and is very clear about what they want and what they don't want (no talking animals, please!) — so if you've read their guidelines and think your book would be at home on their shelves, it's well worth a shot.
16. Workman Publishing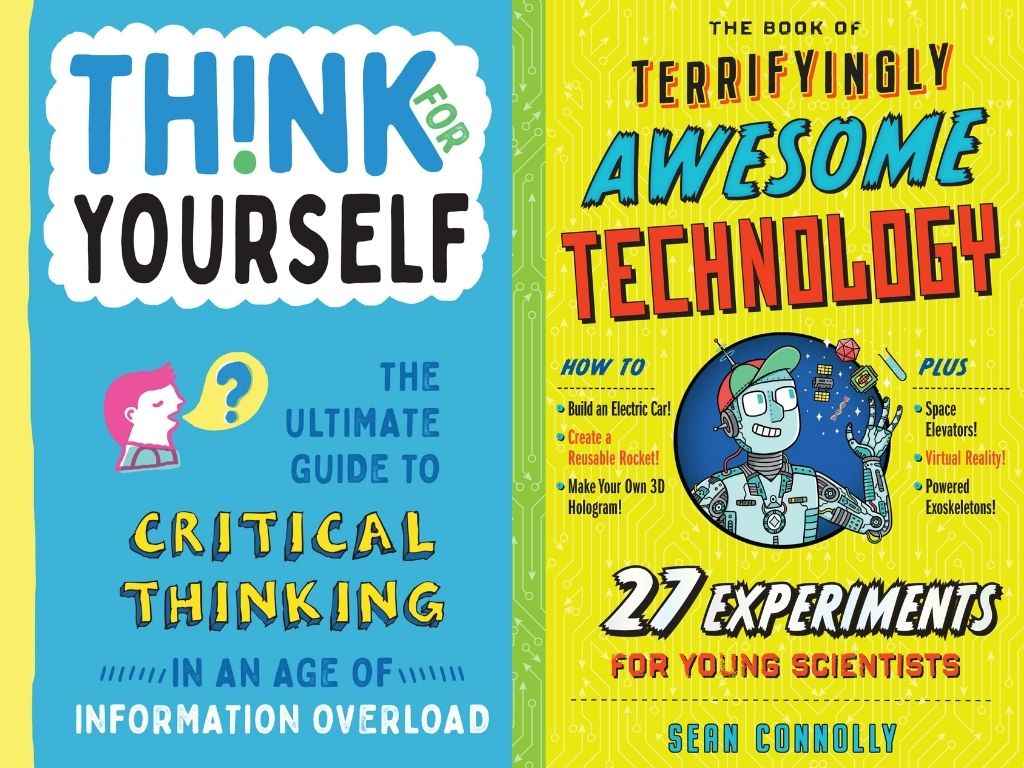 📚 Known for: Nonfiction titles focused on mental and physical health and wellness.
📝 Submissions: Accepts unagented work but not soliciting full manuscripts — follow the guidelines outlined here.
🎨 Illustrator submissions: Same rules apply.
Workman Publishing is an independent publishing house focused on non-fiction titles. They are keen to ensure that every manuscript gets a fair look in — so much so that all the submissions they're sent are read by two editors. This means you can rest assured that your work won't end up in the slushpile before it has received a fair appraisal by the Workman team.
Authors with a particular focus on health and wellness are most likely to garner this prestigious publishing house's attention (did we mention it's the biggest indie publishing house in the US?). And with these guys, you might even end up with a best seller on your hands — the first book printed under the Workman title, The Yoga 28-Day Exercise Program, is remarkably still in print!
Children's publishers open to fiction & nonfiction
While these publishers swing both ways (by which we mean they're open to both fiction and nonfiction), it doesn't mean they're not picky — so read their guidelines carefully to make sure your book's a fit.
17. Albert Whitman & Co.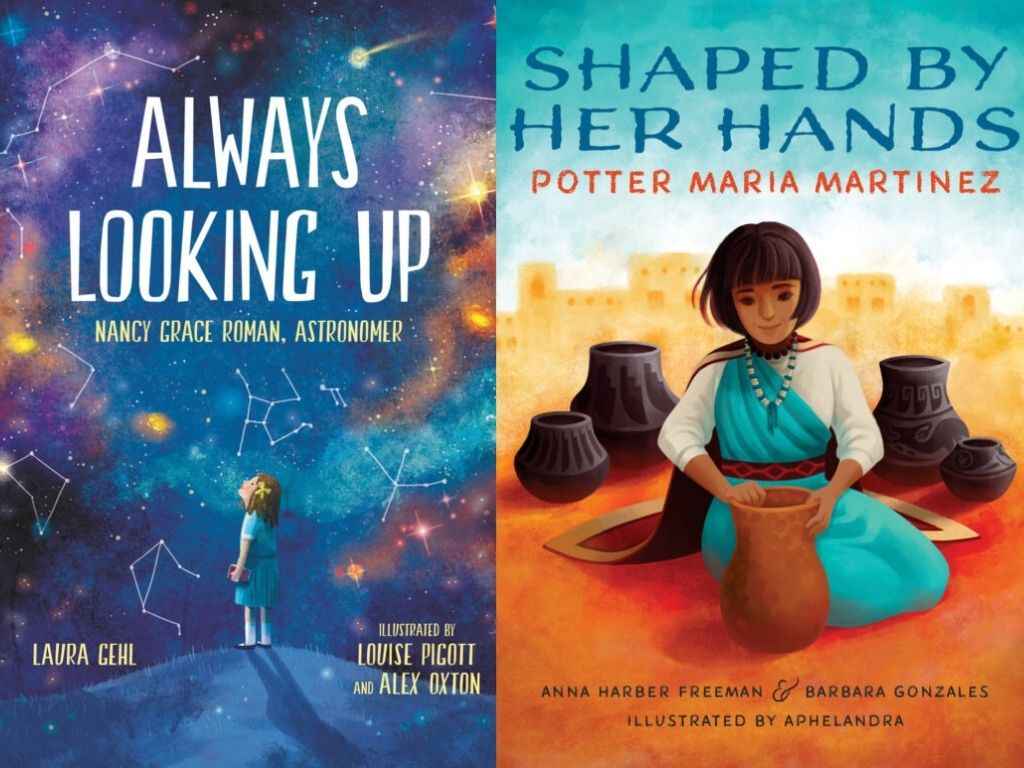 📚Known for: Anything and everything!
📝Submissions: Open submissions policy, just make sure to follow the guidelines.
🎨 Illustrator submissions: The same rules apply.
Established in 1919, Albert Whitman & Company is one of the oldest children's book publishers on this list — but this doesn't mean they're any less innovative than their younger peers. Competition is fierce, as they publish fewer than 50 books a year, but this also means they give extra care and attention to the manuscripts they decide to run with. Judging by the eclectic and diverse range of books currently featured on Albert Whitman's websites, they only really ask that your manuscript be fresh, original and exciting. So don't hold back!
18. Annick Press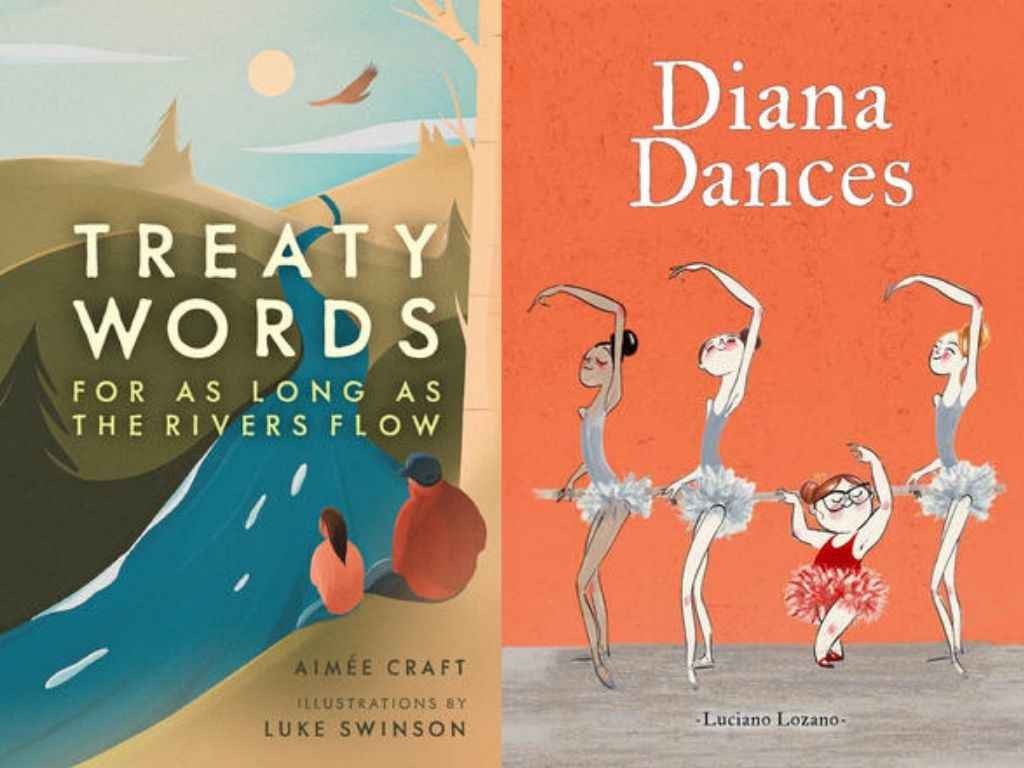 📚 Known for: Educational, entertaining books that wrestle with contemporary themes.
📝 Submissions: Accepts unsolicited submissions for picture books, middle grade fiction, YA fiction, and nonfiction for all ages. Full guidelines here.
🎨 Illustrator submissions: Send a link to your portfolio, and don't forget to include illustrations of kids!
Annick Press publishes dynamic, innovative fiction and nonfiction for toddlers through to young adults. Many of their books — including The Paper Bag Princess and Red is Best — have been showered with accolades. Annick is committed to literature that reflects the world of the contemporary child, so their backlist covers topics as diverse as Indigenous residential schools, space exploration, and environmental awareness. Of course, thought-provoking subject matter shouldn't come at the expense of exciting storytelling with inherent appeal to kids: Annick Press strives to create joyful books that will spark a lifelong love affair with reading.
19. Boyds Mill Press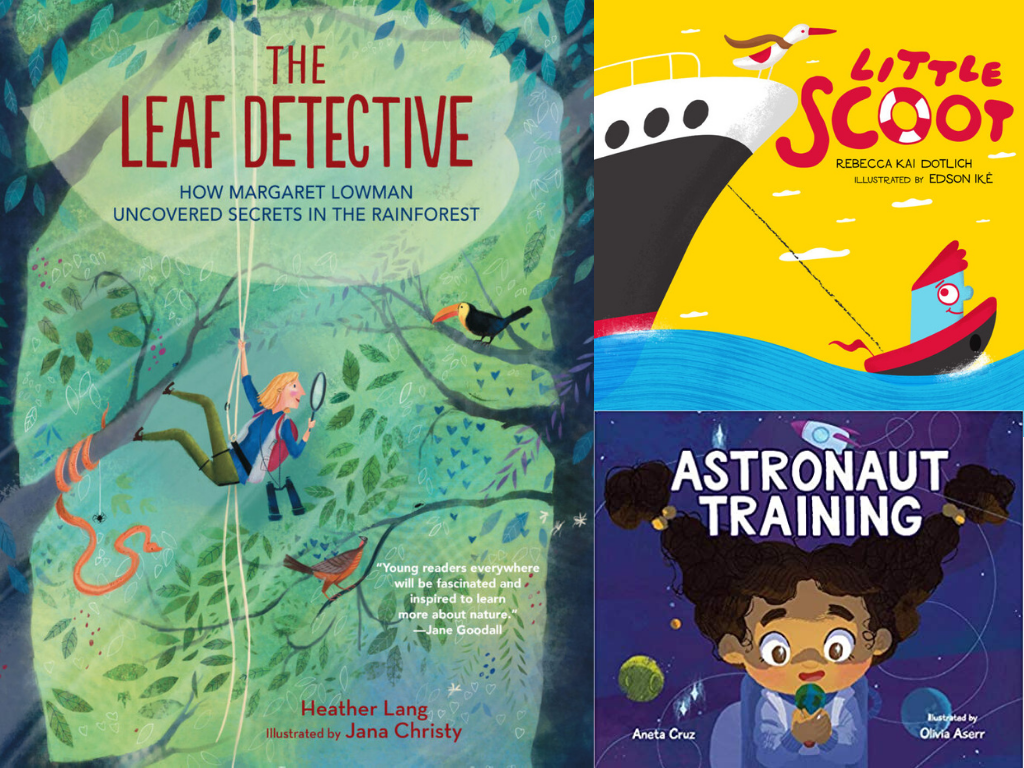 📚Known for: Inspiring stories from around the world.
📝Submissions: Submissions open and close throughout the year, details can be found here.
🎨 Illustrator submissions: Same rules apply.
Boyd Mills Press is an imprint of Boyd Mills and Kane, established in 1990 and distributed by Penguin Random House. This company is perhaps best known for publishing the most famous children's magazine in the country, Highlights — but they have an impressive back catalogue of children's titles to boot. Boyds Mill Press is looking for a diverse array of stories that are innovative, inspiring, and have some kind of novelty element. We've noticed they have a penchant for animal protagonists too!
20. Charlesbridge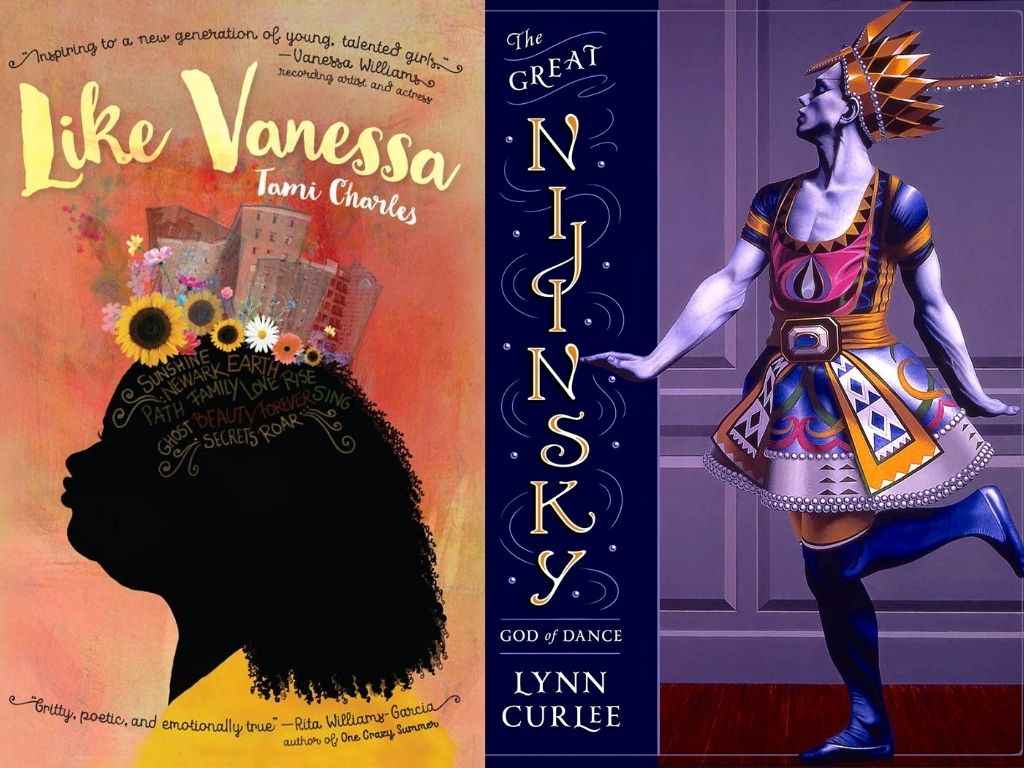 📚Known for: Everything from children's puzzles to thoughtful nonfiction for teens.
📝Submissions: Send a pitch or your manuscript depending on the age range. Guidelines (and a list of things they don't want) can be found here.
🎨 Illustrator submissions: Send portfolios of your artwork for appraisal.
Charlesbridge is a children's book publisher looking for beautiful and thoughtful stories that introduce children to new worlds — as well as puzzles, games, and activities that are broadly literary in format. Having acquired Imagine Publishing in 2010, this company is most notable for its CD book formats with audio performances from stars like Judy Collins, Neil Sedaka, and Kenny Loggins.
Charlesbridge says they fundamentally believe that "books for children should offer accurate information, promote a positive worldview, and embrace a child's innate sense of wonder and fun." Sounds good to us!
21. Chronicle Books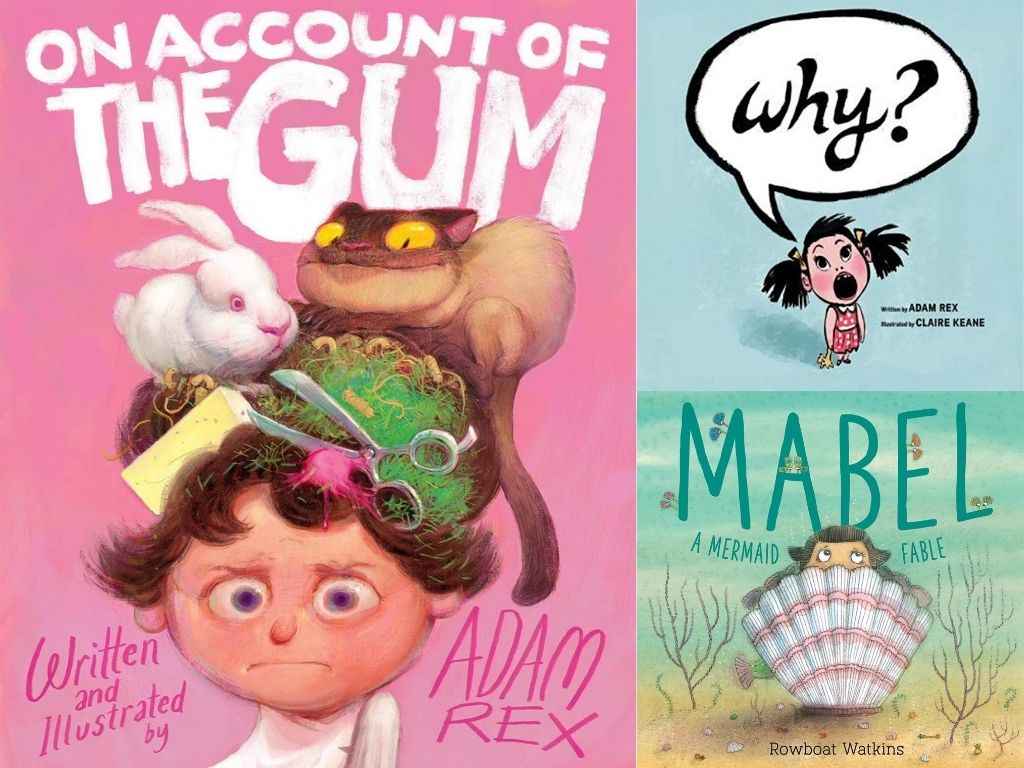 📚 Known for: Bestselling picture books.
📝 Submissions: Send a paper copy of your manuscript or query letter by mail. But check out their guidelines first.
🎨 Illustrator submissions: Send your website address to the email at the bottom of this page.
Chronicle Books is an online retailer, brick-and-mortar store, and an independent publisher based in San Francisco. But to keep things from getting confusing, let's focus on that last one. Their backlist features illustrated books for adults as well as award-winning children's titles but for the moment, they've put a pin in cookbooks, travel guides, and art books, focusing all their attention on submissions of children's literature. The Chronicle Children's Group reviews unagented manuscripts of all colors, from toddlers' activity books to young adult novels. They only ask that manuscripts have "a unique bent" (be it in subject matter, writing style, or illustrative technique) and be sent as a paper hardcopy.
22. Flying Eye Books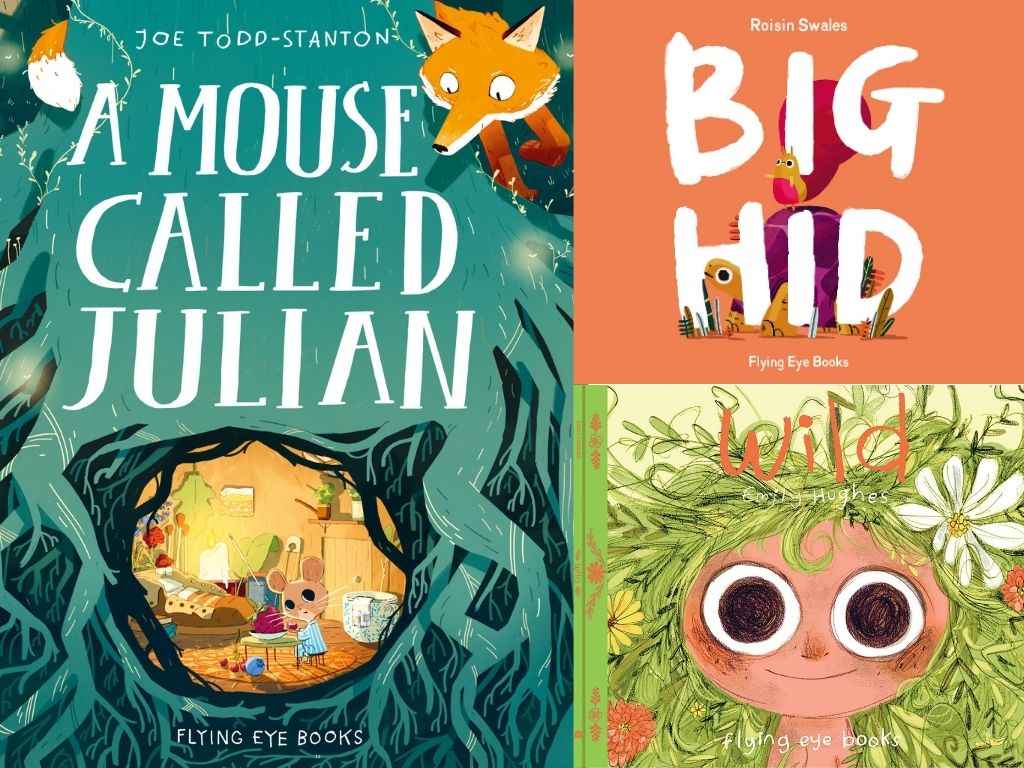 📚 Known for: Fun, family-friendly books that tell inspiring stories.
📝 Submissions: Accepts unsolicited submissions by email, but check out the guidelines first.
🎨 Illustrator submissions: Supply a minimum of two finished double page spreads.
Established in 2013, UK-based Flying Eye books is a relative newbie to the scene. Despite their age, they have already made waves in Children's Publishing and beyond, focusing on high-quality picture books. Best known for the award-winning Hildafolk series by Luke Pearson and William Grill's Shackleton's Journey — awarded Best Illustrated Book by the New York Times — this publishing house is keen to convey real life stories in digestible, eye-catching formats.
Flying Eye evidently has an eye for talent. Several of their books have been successfully translated, so this could be a great fit for any commercially ambitious author looking to find a market beyond British shores.
23. Free Spirit Publishing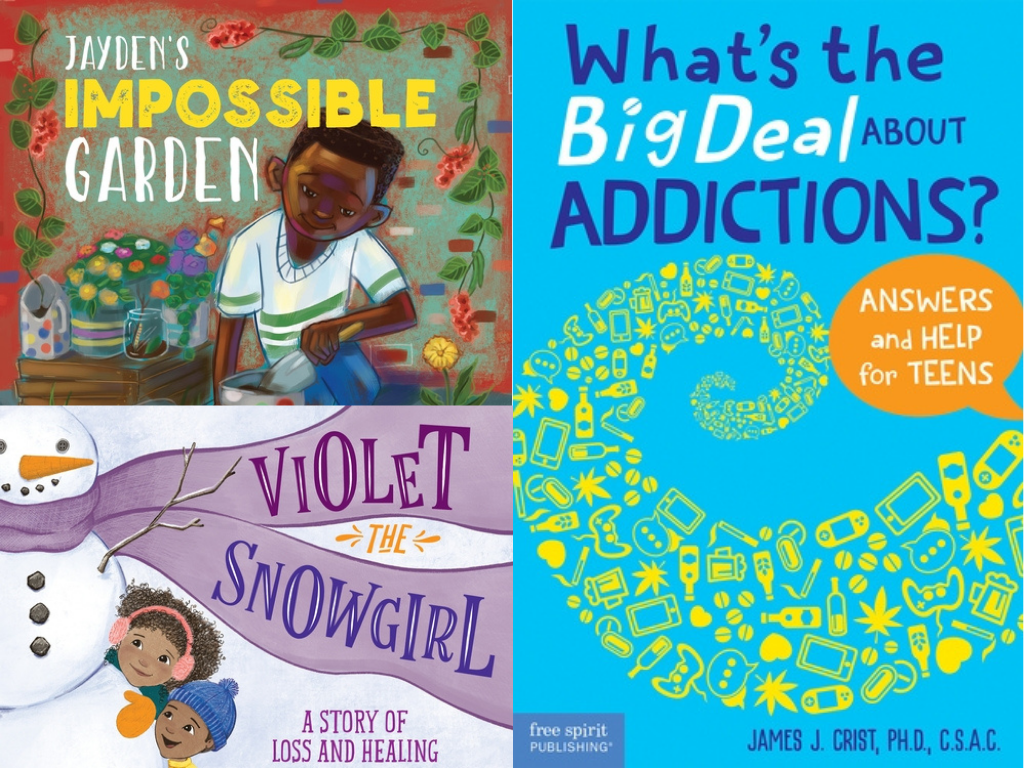 📚 Known for: Self-Help for Kids® and Self-Help for Teens® learning materials.
📝 Submissions: Check out their guidelines and their current genre wishlist right here.
🎨 Illustrator submissions: Not currently soliciting.
Minnesota-based Free Spirit Publishing is on a mission to provide social and emotional guidance to children — in their words, "developing their talents, building resiliency, and fostering a positive outlook on life." For this reason, Free Spirit is seeking practical and positive fiction and nonfiction on a roster of subjects, from bullying, depression and anxiety to developing self-esteem and conflict resolution skills. So any author looking to submit to Free Spirit Publishing must have the ability to tackle important issues in a lighthearted way that's suitable for a young demographic — the funnier, the better.
24. Hinkler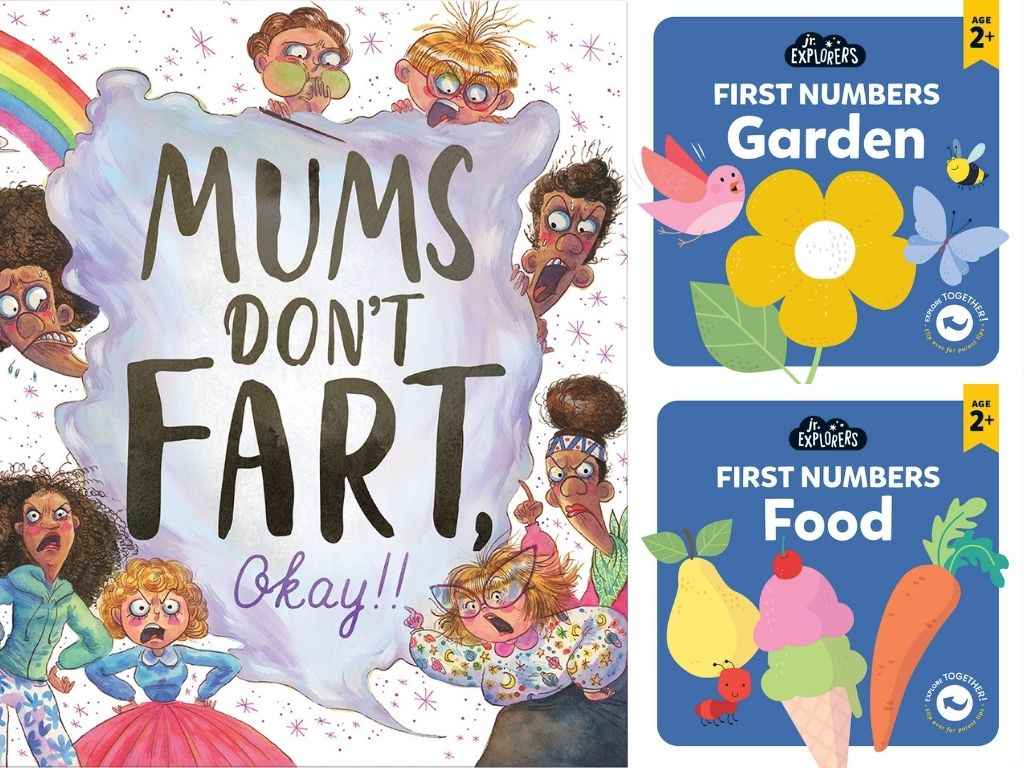 📚 Known for: Early-learning activity books for an international audience.
📝 Submissions: Once you've read the guidelines, send a short submission by email.
🎨 Illustrator submissions: Samples of artwork should be sent with the manuscript.
Hinkler is an independent publishing house with a keen focus on children's activity, early learning, and picture books. This children's book publisher is based in Melbourne, Australia but authors from all corners of the world are welcome to submit. Hinkler's titles have been translated into over 35 languages and sold in 77 different countries across Europe, South America, and Asia — which is why they're mainly looking for manuscripts that can be easily translated.
So what sort of children's book might be published by Hinkler? Any fun, home-learning book promoting early skills or introducing children to the joys of reading would be at home in their catalog — as would a light-hearted picture book for bedtime. But if you stray into the realm of chapter books or narrative nonfiction, you'll want to look elsewhere. Don't worry: this list has got you covered.
25. Holiday House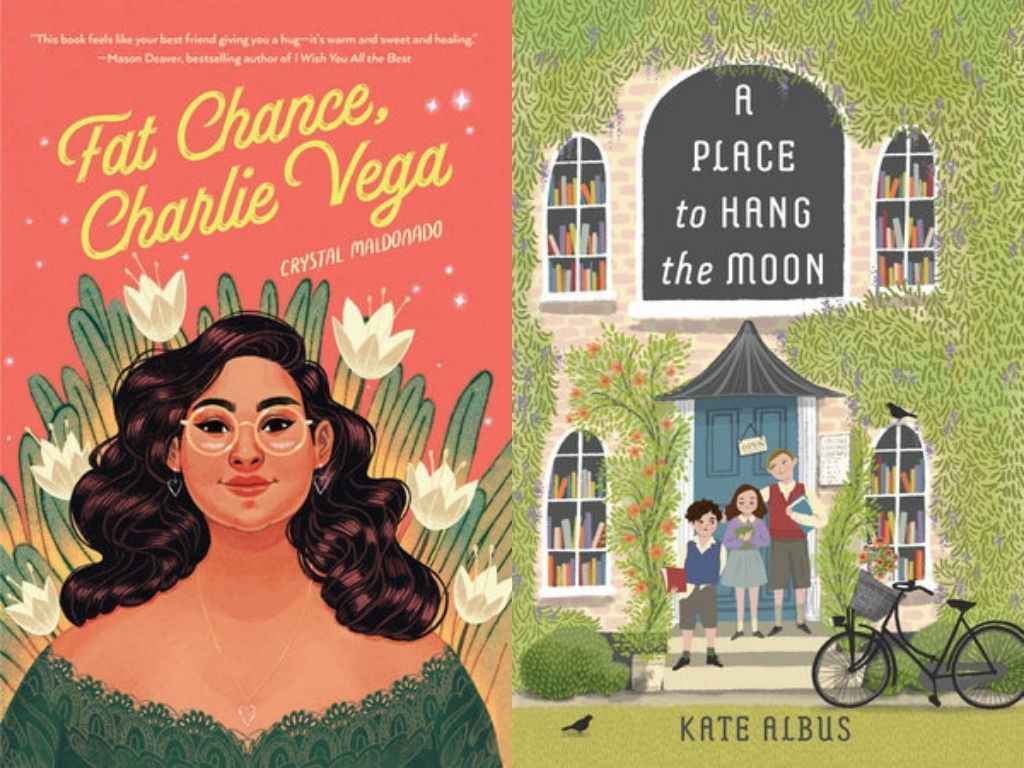 📚Known for: Hardback covers and the internationally-renowned I Like To Read® books.
📝Submissions: Holiday House requires that all submissions be sent by postal mail. You can check out the guidelines here.
🎨 Illustrator submissions: Send Xeroxes of full color or black-and-white artwork — the more original, the better.
Holiday House is an NYC-based subsidiary of Big Five publisher Penguin Random House, and they publish around 120 books a year. Holiday House is a titan in the children's publishing industry — perhaps best known for the I LIKE TO READ® books, which have been teaching children the fundamentals of literacy at a range of key learning stages (and introducing them to the pleasures of reading!) the world over. Beyond this, Holiday House publishes a spectrum of titles, spanning fiction and nonfiction, from early readers to young adult.
26. Kids Can Press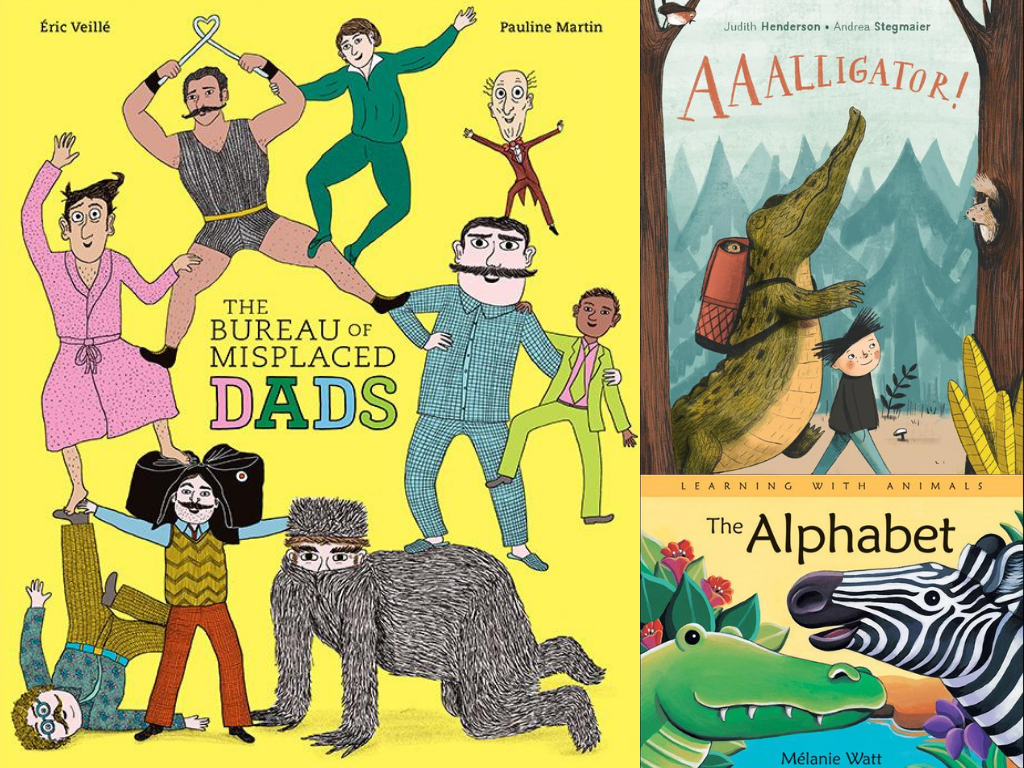 📚Known for: Amplifying underrepresented voices through stories from unique perspectives.
📝Submissions: Different stipulations for each age range, so make sure you check out the guidelines.
🎨 Illustrator submissions: Send a website URL and low-res JPEGs of artwork.
The largest Canadian children's publisher, and home to the much loved Scaredy Squirrel learning resources, Kids Can Press have authors from across the children's publishing spectrum covered. With titles ranging from early learners to young adult novels, what unites books published through this publisher is socially conscious, sensitive storytelling with a fun twist.
It's advisable to check out their current 'wishlist' to see if your manuscript fits the bill. But for now, we'll give you a heads up that they're looking to nurture homegrown (i.e. Canadian) talent — but welcome international submissions. If your writing is genuine, heartfelt, and clever, KCP is certainly worth a shot.
27. Lee & Low Books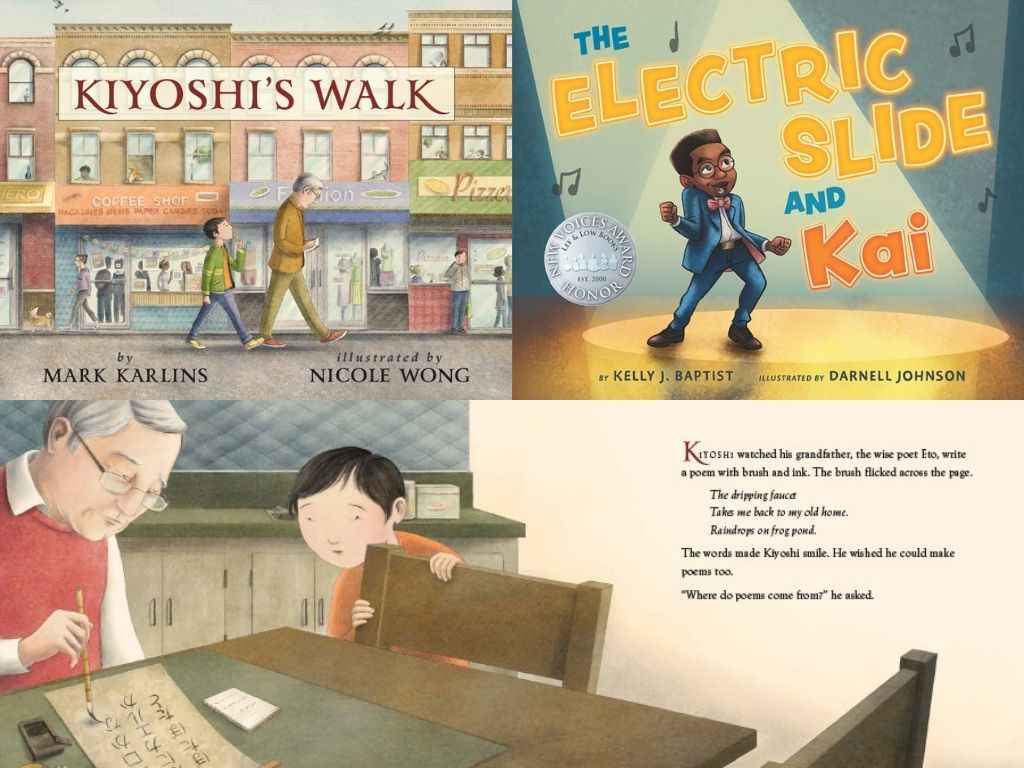 📚 Known for: Authentic, multicultural children's books "about everyone, for everyone".
📝 Submissions: Closed to unsolicited submissions until further notice. Keep an eye on the submissions guidelines.
🎨 Illustrator submissions: Send a link to your website and samples featuring people of color to the email address here.
Lee & Low Books is one of the few minority-owned publishing companies in the US and the country's largest multicultural children's publisher. For thirty years, they have met the need for books that address children and teens of color by providing culturally authentic titles that are "about everyone, for everyone." From picture books to young adult novels, Lee & Low are looking for stories with a PoC protagonist and are always excited to see manuscripts representing non-traditional family structures, LGBTQ+ experiences, or life with disabilities.
Due to an extensive manuscript backlog, this publishing house is temporarily closed to unsolicited manuscript submissions. However, they're still incredibly keen to work with unpublished authors of color, so encourage submissions to their writing contests, where the coveted prize is a publishing contract. 
28. Mighty Media Press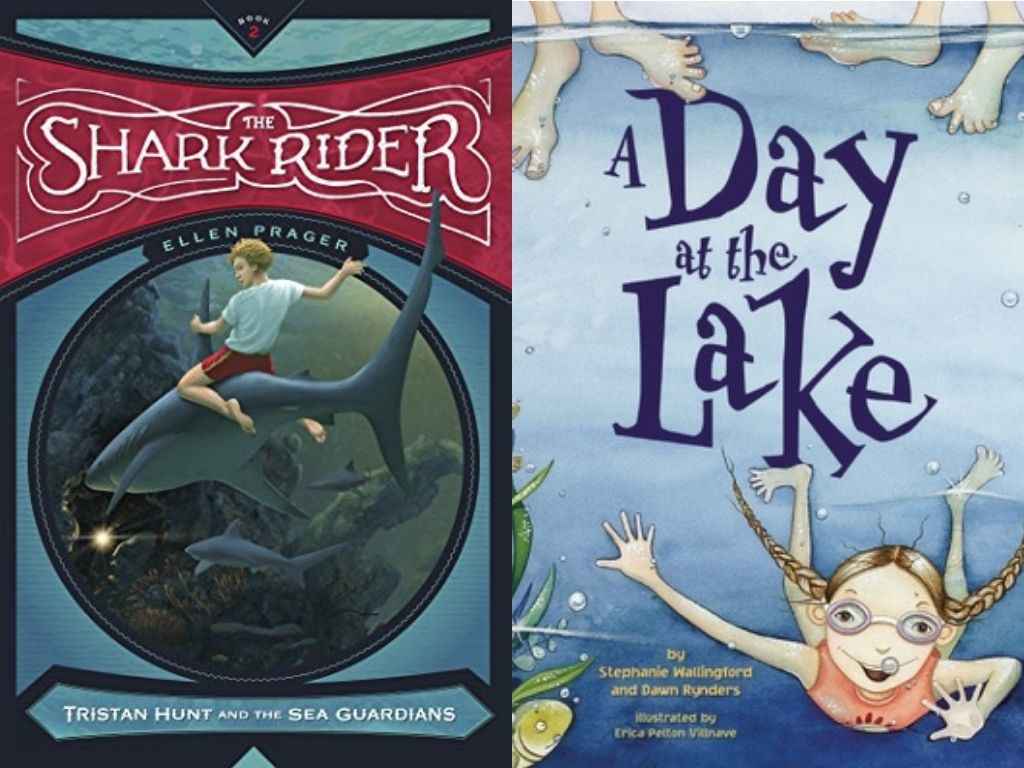 📚 Known for: Imaginative children's fiction that ignites curiosity and a sense of adventure.
📝 Submissions: Submit your email here and they'll send you a link with information on how to submit.
🎨 Illustrator submissions: Not accepted.
Mighty Media Press is a small children's book publisher that only publishes six new titles a year. This means that they have to turn down a lot of great manuscripts — but it also means they give 100% to the authors they work with, collaborating every step of the way and working hard to promote your title. To give your book the best chance possible, try to fulfill all four parts of Mighty Media's mission: "curiosity, imagination, social awareness, and a sense of adventure." They place a lot of importance on these criteria, so explore their list of picture books, junior readers, and middle grade fiction to find out if your book's a fit. 
29. New Frontier Publishing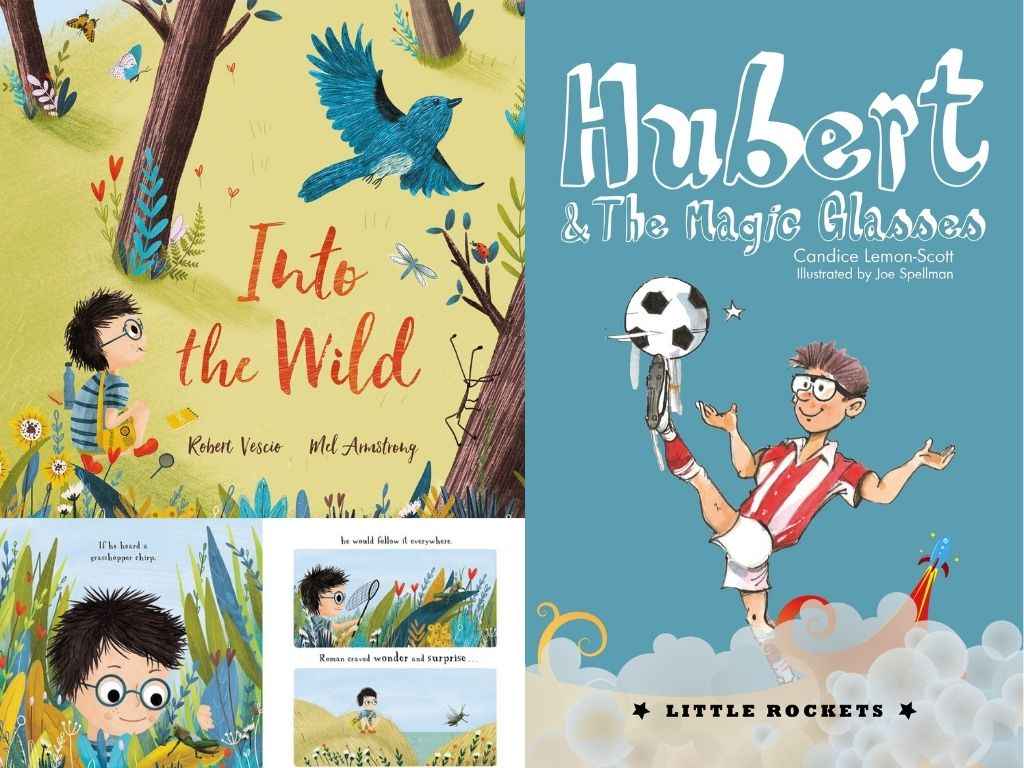 📚 Known for: Elementary school age books with human protagonists.
📝 Submissions: Write a cover letter and fill in the application form linked here.
🎨 Illustrator submissions: Not currently soliciting.
New Frontier Publishing is a small, Australia-based publishing house whose motto is 'to inspire, educate and uplift children.' This company is mainly focused on books suitable for elementary school-aged children, though they've had a recent foray into early readers with their new Catch A Star imprint, established in 2019.
As always, it's worth checking out the titles in their backlist to see if your manuscript is a fit. A common theme appears to be character-driven stories about human protagonists. But you might also want to contribute to their growing collection of biographies for kids, covering the inspiring stories of historical figures such as Martin Luther King Jr. and Alexander Hamilton.
30. Pagestreet Publishing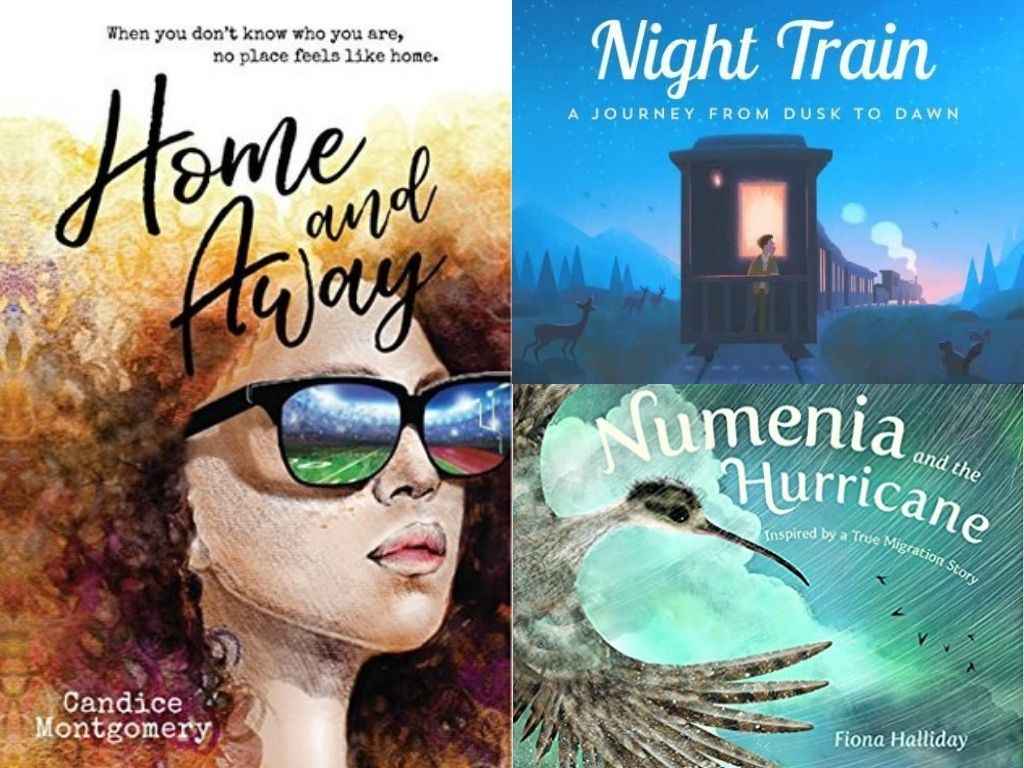 📚 Known for: Artist-led, narrative picture books, and bold young adult fiction.
📝 Submissions: Email your query letter and manuscript formatted in Word. Guidelines here.
🎨 Illustrator submissions: Authors/illustrators should also submit a link to their portfolio website.
Pagestreet Publishing was founded in 2011, so it's somewhat of a new kid on the block, but it has quickly become a well-established and respected children's publisher. They publish nearly 150 titles each year, with nonfiction activity books leading the charge. But as their beautiful picture books and powerful young adult titles collect rave reviews, Page Street are increasingly looking to grow their fiction lists — which makes this an exciting option for any new talent with an unsolicited manuscript up their sleeve. 
Page Street's strong editorial team is complemented by top-of-the-market distribution through Macmillan, a Big Five publisher with a strong corporate sales force. What more could a budding author ask for?
31. Peter Pauper Press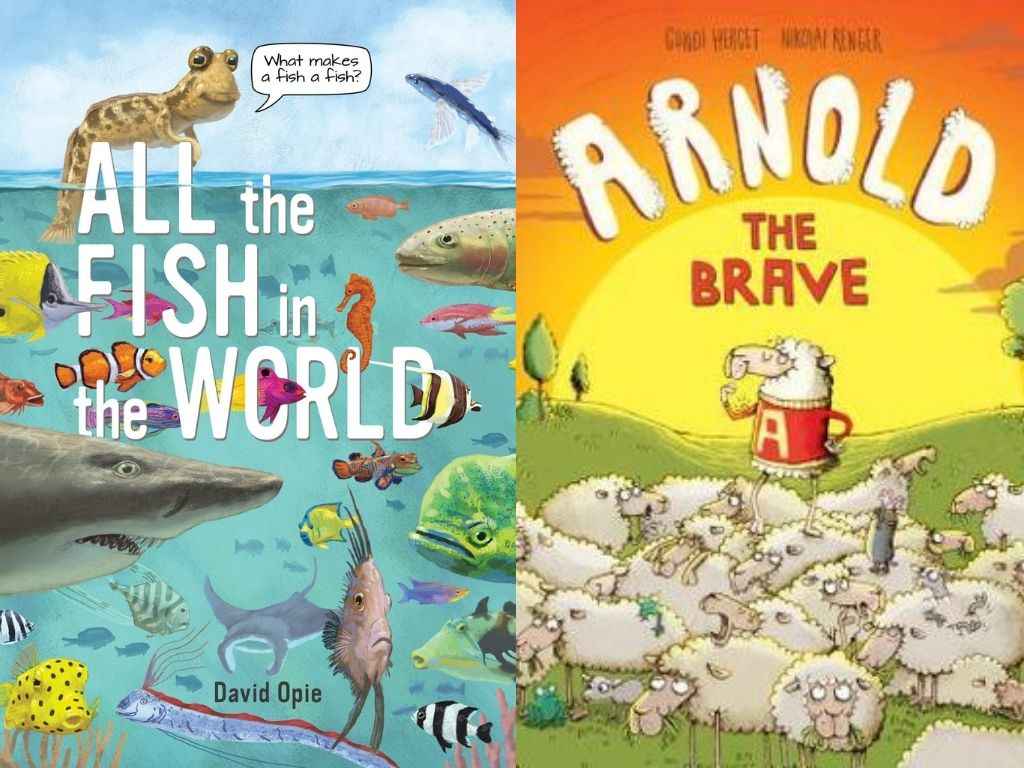 📚 Known for: Family-friendly activity and picture books.
📝 Submissions: Submit a cover letter, outline, and sample by mail. See their guidelines for more information.
🎨 Illustrator submissions: Mail a copy of your artwork to the address listed here.
Peter Pauper Press is a long-standing, family-run publishing house. This ethos of kinship is reflected in their list, which often features titles celebrating relationships — friendships, pets, sisters, mothers, brothers, and teachers — as well as family occasions, like weddings and new arrivals. You'll find books of all stripes in its backlist of children's lit, including activity books and puzzles. Still, there's a lot of love for charming and imaginative picture books that provide the perfect backdrop for quality time with little ones.
32. Sleeping Bear Press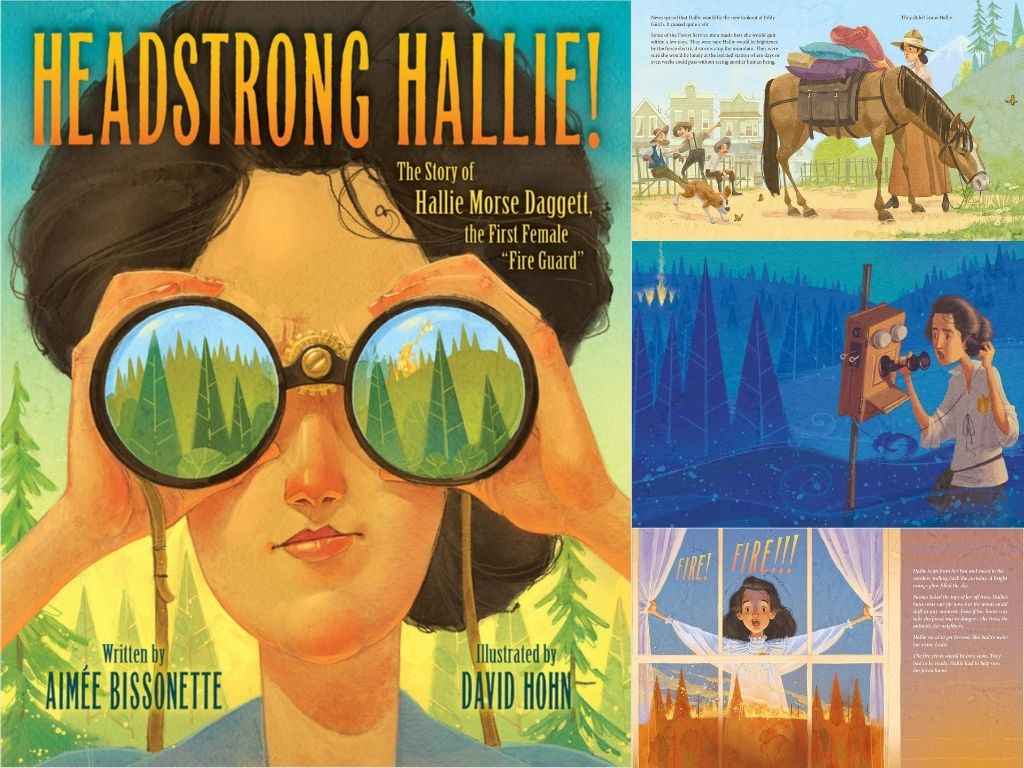 📚 Known for: A wide range of books, covering topics from painting to racial justice.
📝 Submissions: Email submissions only, open January to March. More information here.
🎨 Illustrator submissions: Not currently soliciting.
Sleeping Bear Press is keen to champion diverse writers and previously marginalized stories and characters — which is why most of their titles tackle difficult social issues in an authentic, child-appropriate way. An initiative that characterizes this ethos is their annual Own Voices, Own Stories award, which seeks unagented and unpublished submissions from BIPOC and/or LGTBQ+ authors trying to get their lucky break. Winners receive a $2,000 cash prize and a publishing contract with the advance and royalties typically given to Sleeping Bear Press authors. Apply now. What have you got to lose?
33. Thames & Hudson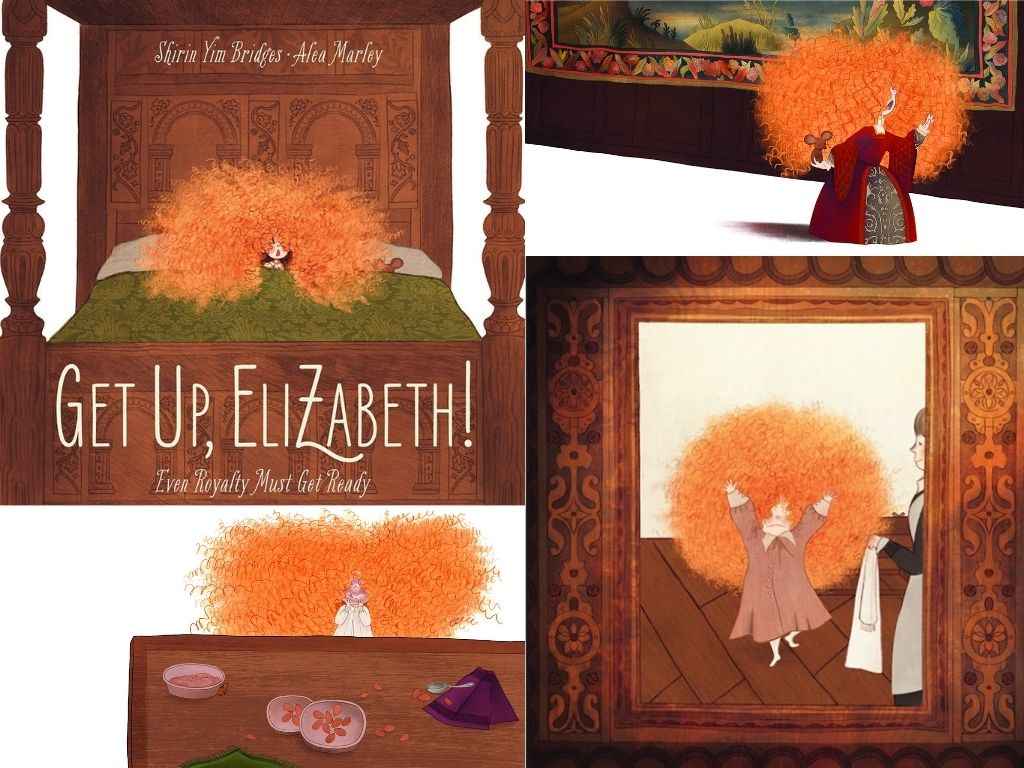 📚 Known for: High-quality illustrated books to brighten bookshelves.
📝 Submissions: Submit your proposal by email. More information can be found here.
🎨 Illustrator submissions: Pictorial samples to be sent with the proposal.
An independent, family-owned company, Thames & Hudson is one of the world's leading publishers of illustrated books. On top of an expanding list of children's books, their 2,000-strong backlist features nonfiction titles across all areas of visual creativity (design, photography, fashion, and architecture, to name a few). If your children's book gets published here, you can expect a stunning final product.
Though they're picky about their adult titles, Thames & Hudson have published children's books of all stripes, from wildly imaginative picture books to science-themed activity books. Just take a peek at their catalog to get an idea of what they're looking for — it's quite a feast for the eyes!
34. Tuttle Publishing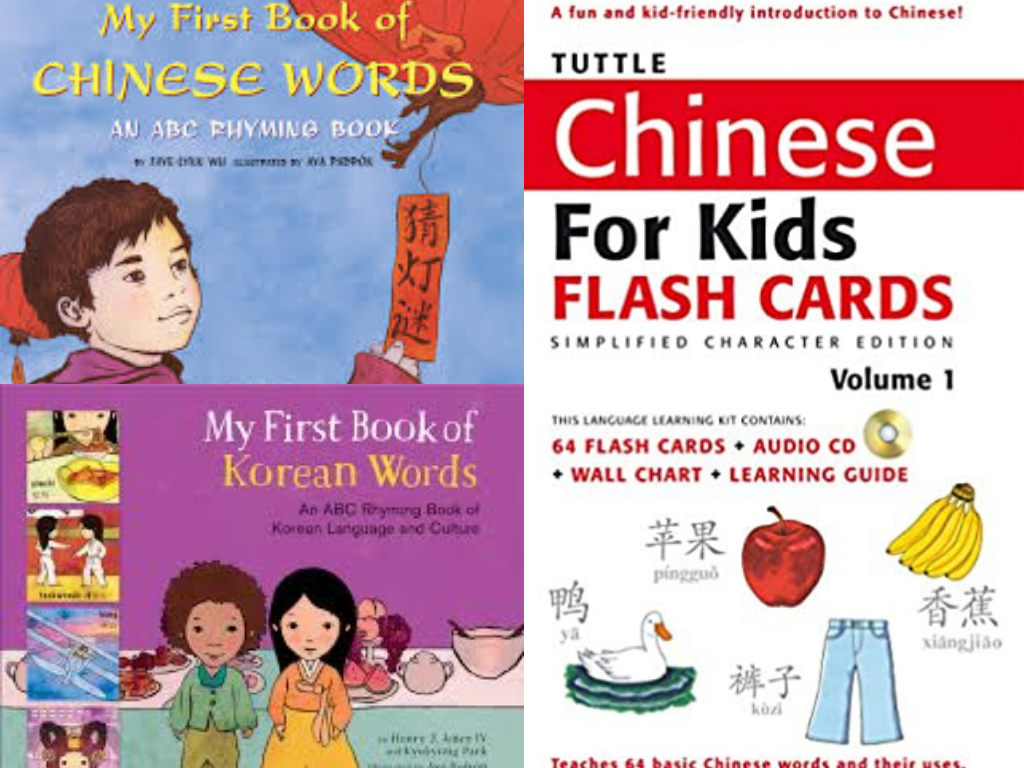 📚Known for: Stories featuring Asian arts, language, and culture.
📝Submissions: Send sample chapters with a cover letter and résumé. Full guidelines here.
🎨 Illustrator submissions: Not soliciting illustrators.
Vermont-based Tuttle Publishing is an independent publisher with an interesting history. First established in 1832, its modus operandi — sharing great books about Asian culture with the world — wasn't established until a little later on. Tuttle Publishing set itself up in Japan after World War II, importing and distributing US titles to American soldiers. The work they do in the present day is a little different: they champion writing about Japan, China, and South East Asia, maintaining an active backlist of around 2000 titles. Most of these feature Asian characters, stories, and mythologies — with the occasional Japanese title translated for English-speaking audiences.
35. Versify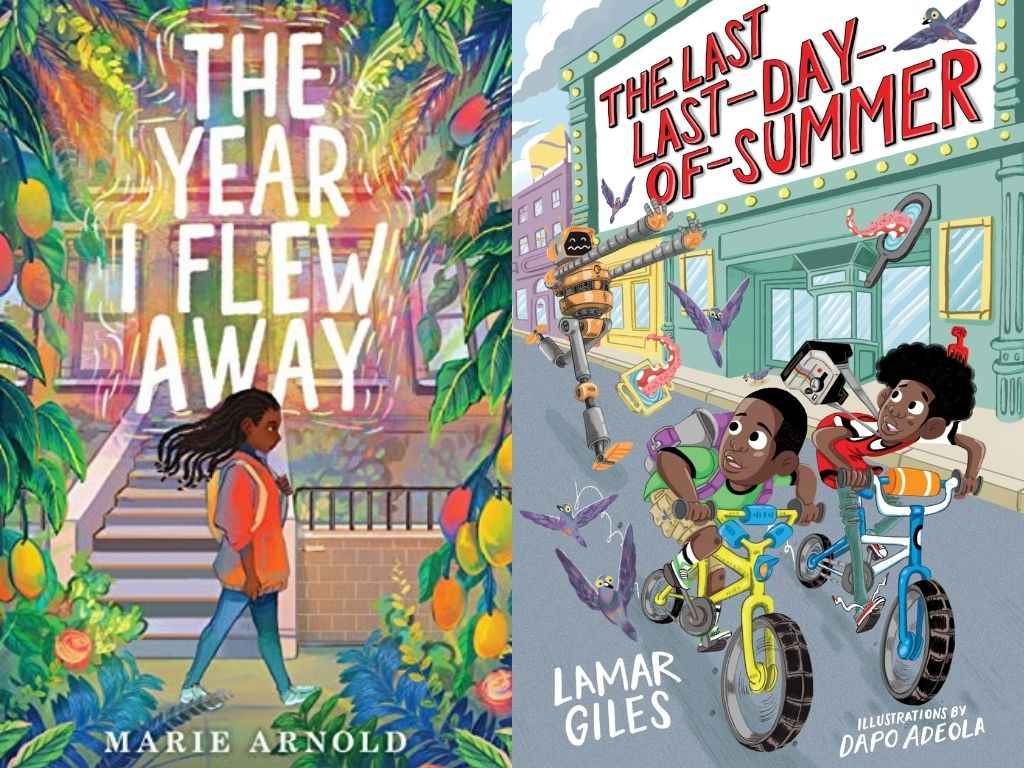 📚 Known for: Powerful and imaginative stories featuring protagonists of color.
📝 Submissions: Send your entire manuscript by email. Full guidelines here.
🎨 Illustrator submissions: Send art samples to be considered for projects.
Versify is an imprint of Houghton Mifflin Harcourt, the publisher that's home to our favorite inquisitive monkey, Curious George. George may be pushing 80, but this new imprint is still seeking innovative, fresh, and varied voices with bold, bright stories to tell. Their list is curated by celebrated author and poet Kwame Alexander, who has received the Newbury medal for his contributions to children's literature. His vision for Versify is that their picture books, novels, and nonfiction titles celebrate all the hurdles, adventures, and possibilities of childhood.
---